A Holiday Search
Designed Around You
Our upcoming Holiday Search brings you all the information you or your customers need to find the perfect trip. With content from cruise lines and tour operators around the world, it includes trip dates, details, pricing, availability and more. 
Dive in to each day with itinerary photos, accommodation descriptions and destination videos.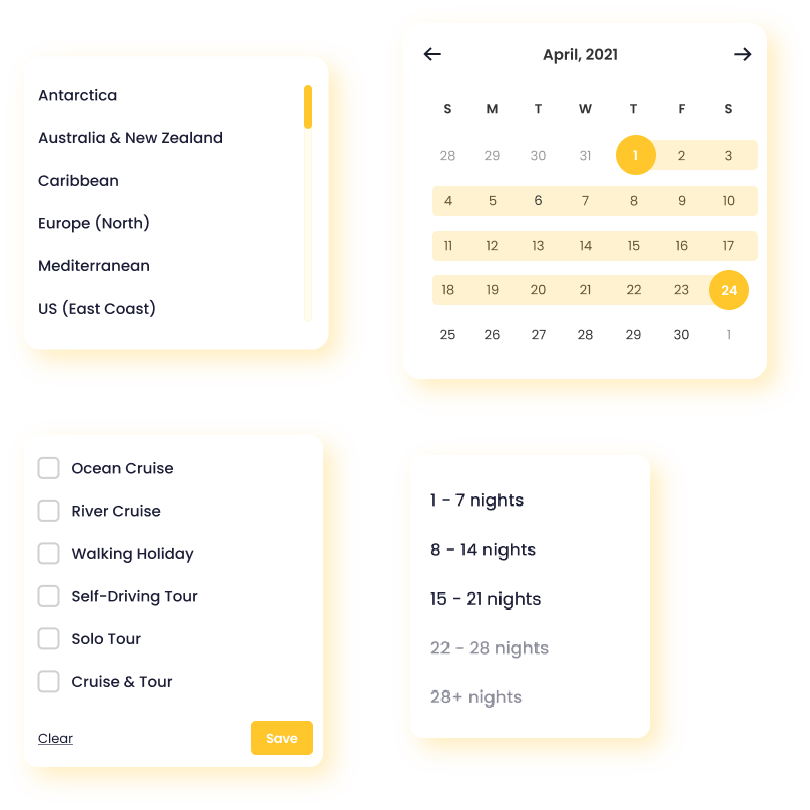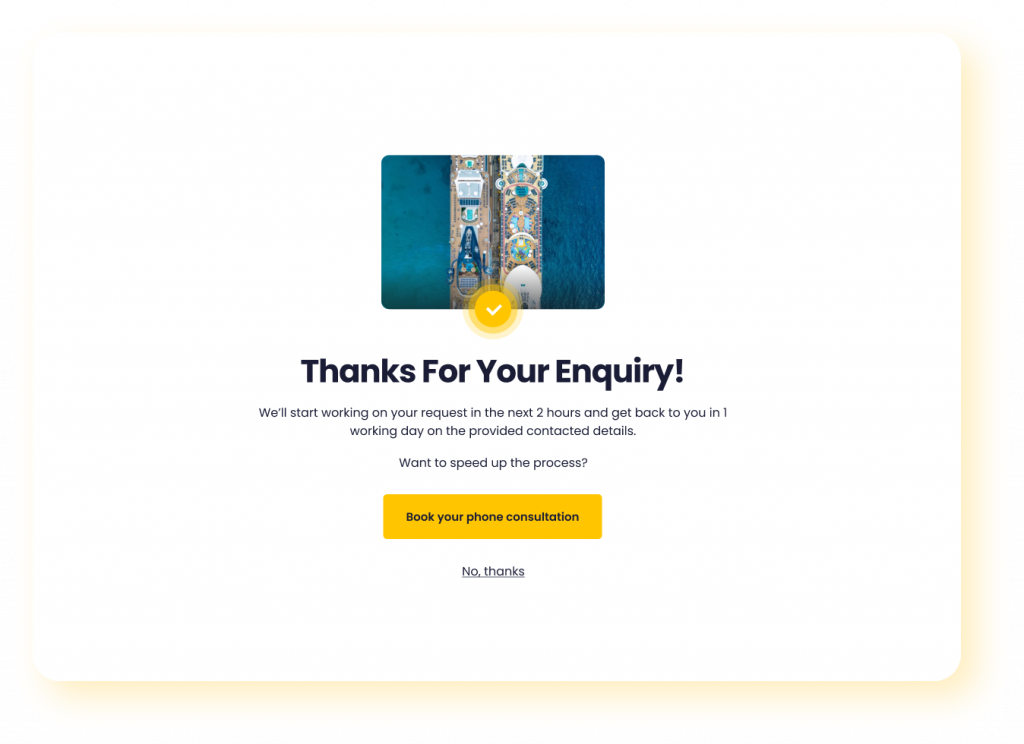 Search by any set of criteria, compare selected holidays side by side, allow people to make informed decisions; and give them the confidence to start travelling again.
Customers can add trips to their enquiry basket and book a call, Zoom or meeting directly with you. Integrated calendar functionality means they can book into your diary, within the hours that you set as available.
Complete with up to date policies such as health and safety, Covid-19 protocols, environmental impact, and the disabled facilities available. 
Easily embedded into your website, the Holiday Search requires little IT knowledge, and can be set up within 48 hours of enquiry. Designed for all devices, for social media, for your email marketing and customer quotes. The Holiday Search is a tool for the future of travel.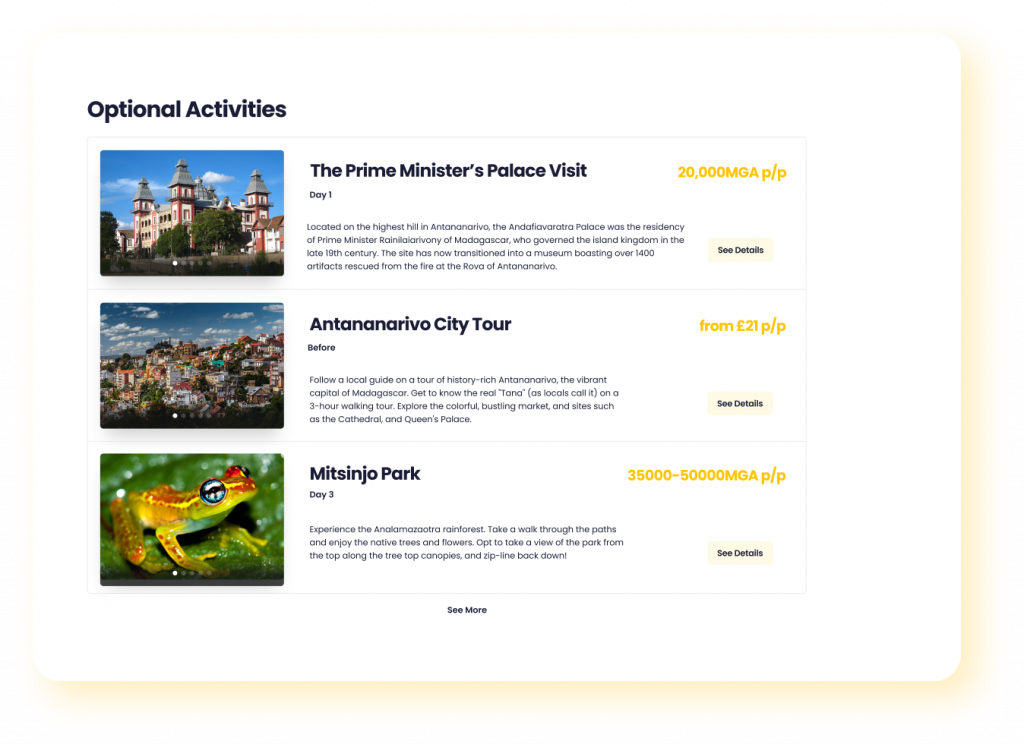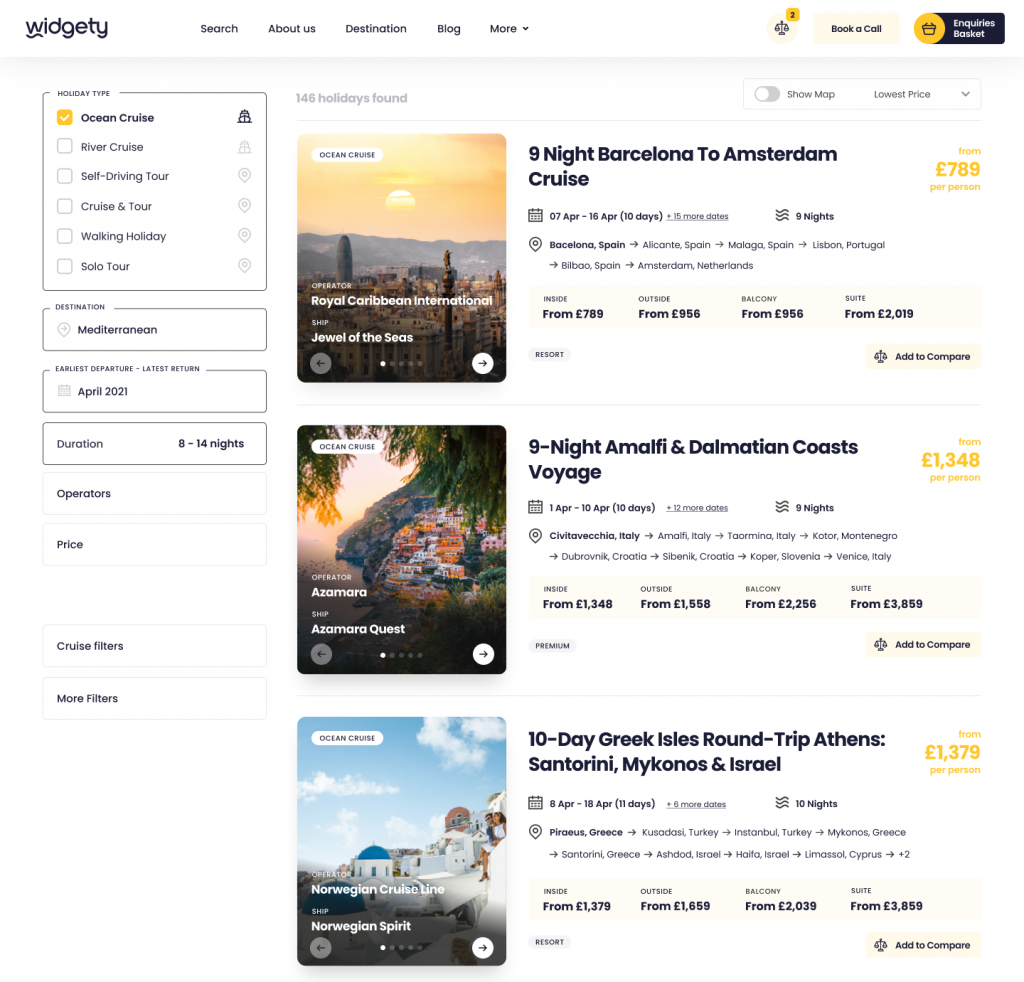 View results by price, date, duration or rating.
1 of 5
Filter your results in any combination.
2 of 5
See available dates, pricing by type (per person), and explore the destinations visited.
3 of 5
Scroll through trip highlight images.
4 of 5
Add to compare and view holidays side by side.
5 of 5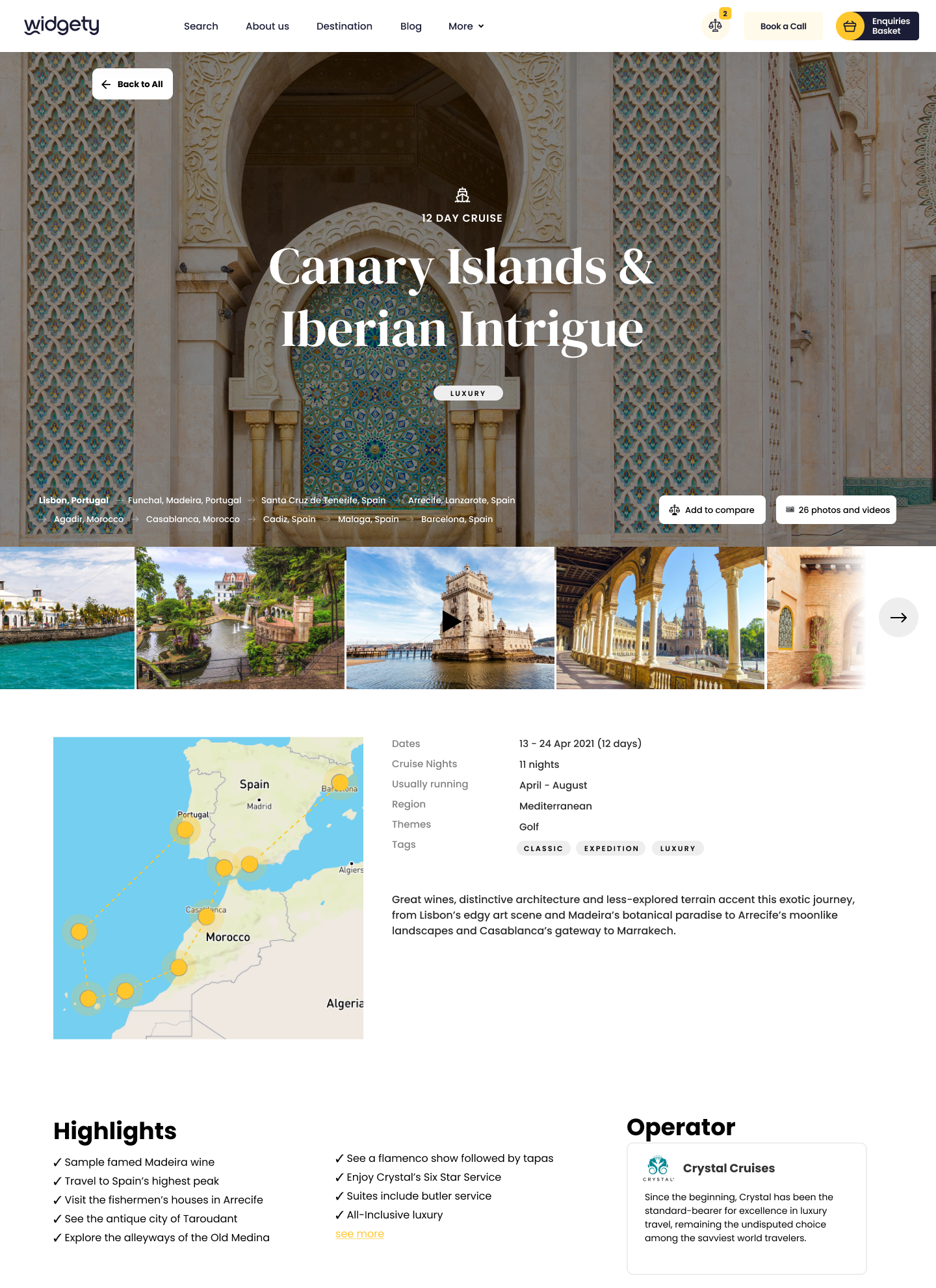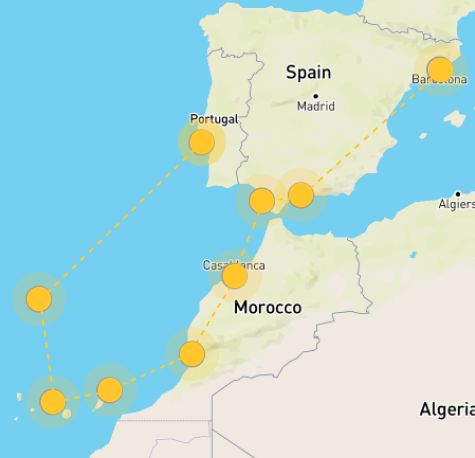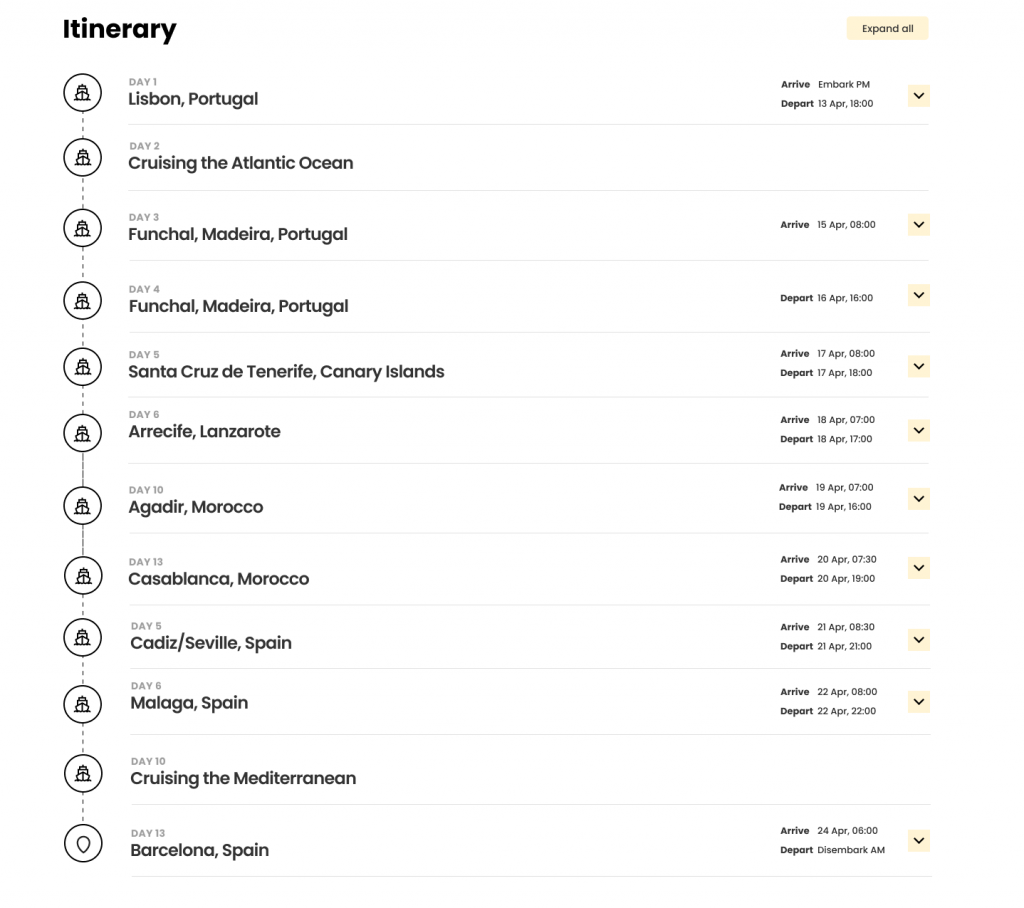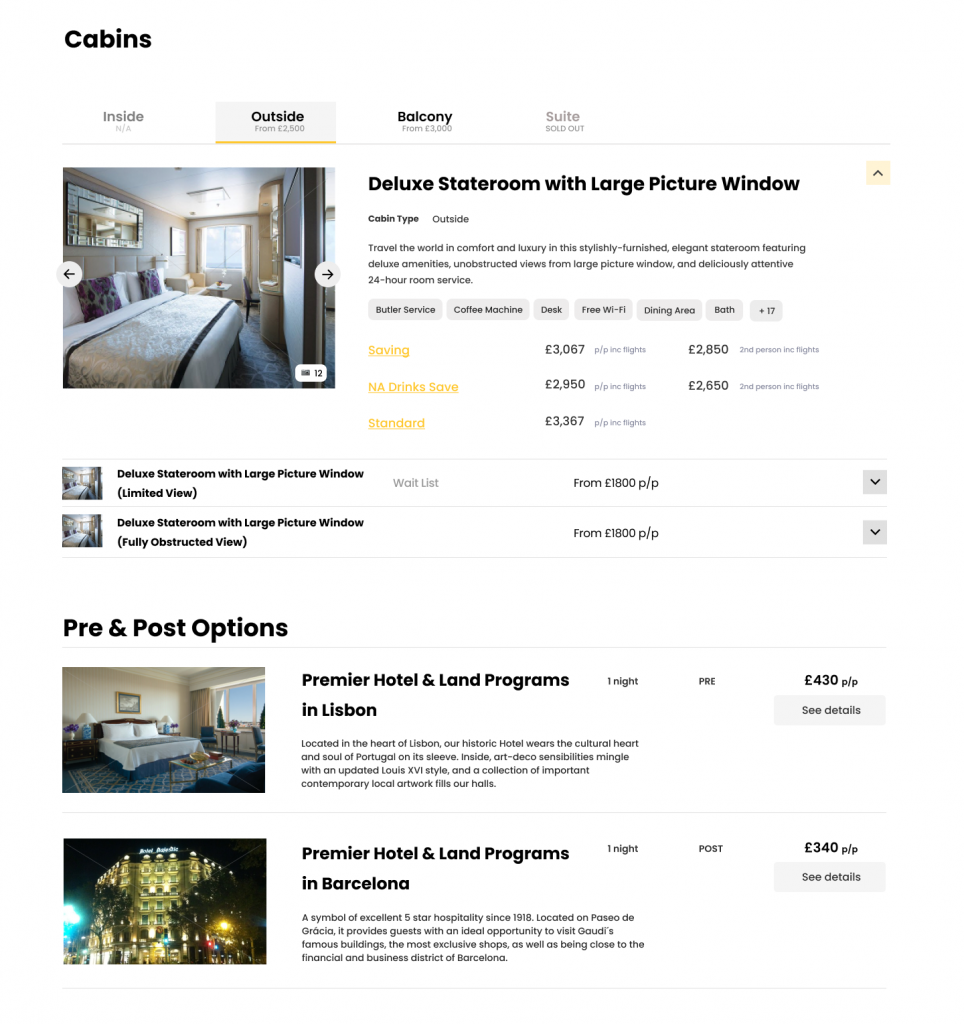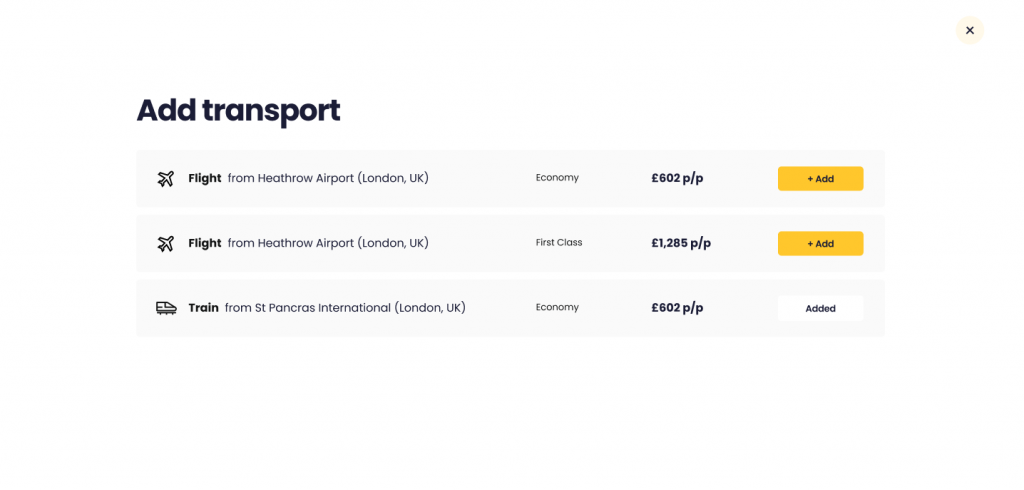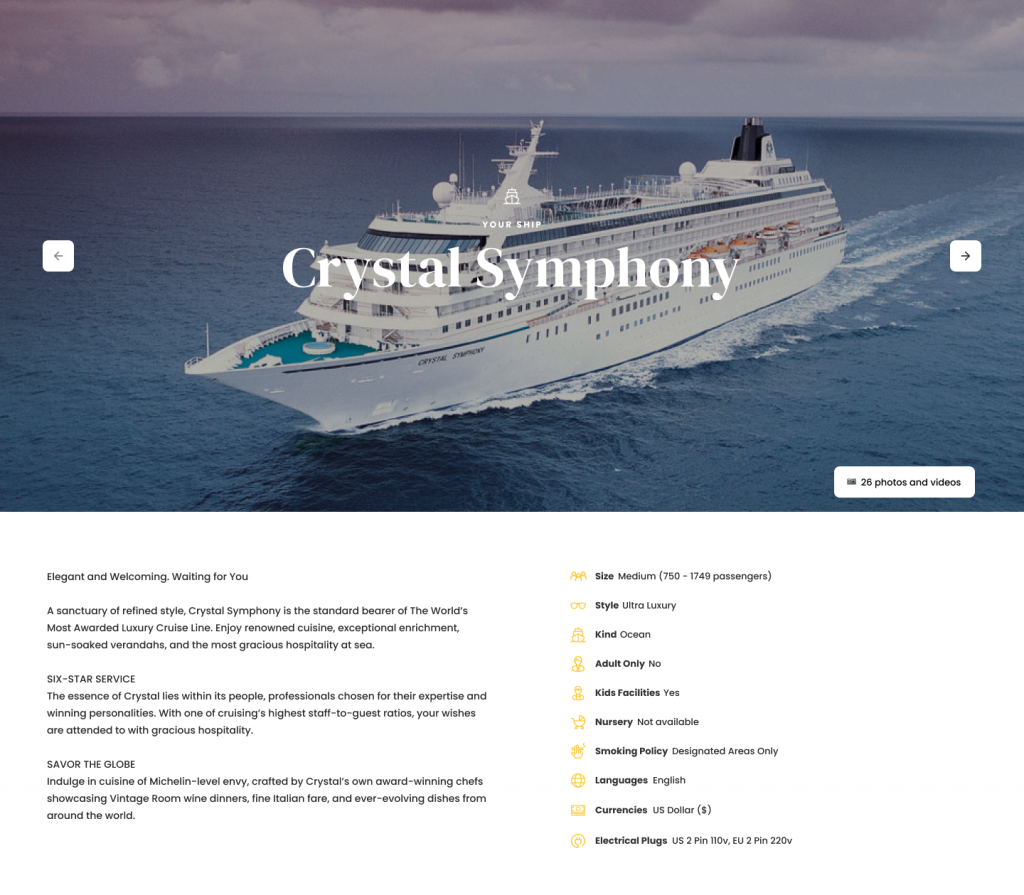 Add any two or three trips to the Holiday Comparison feature and view every detail side by side. Change accommodation types, add transport options and optional extras to update the quote instantly.
Compare itineraries, operators, themes, accommodation facilities and more, before adding one or more to the enquiry basket.
There's no booking or payment system; your customers can browse without worrying about going a click too far. No information is hidden behind payment gateways, meaning you can explore every part of the adventure before making the final decision.

Customers can add trips that they're interested in to their Enquiries Basket, before submitting the enquiry to a travel agent for them to follow up with. An integrated calendar function allows the customer to book a phone call or Zoom meeting directly into your diary within the hours that you set as available.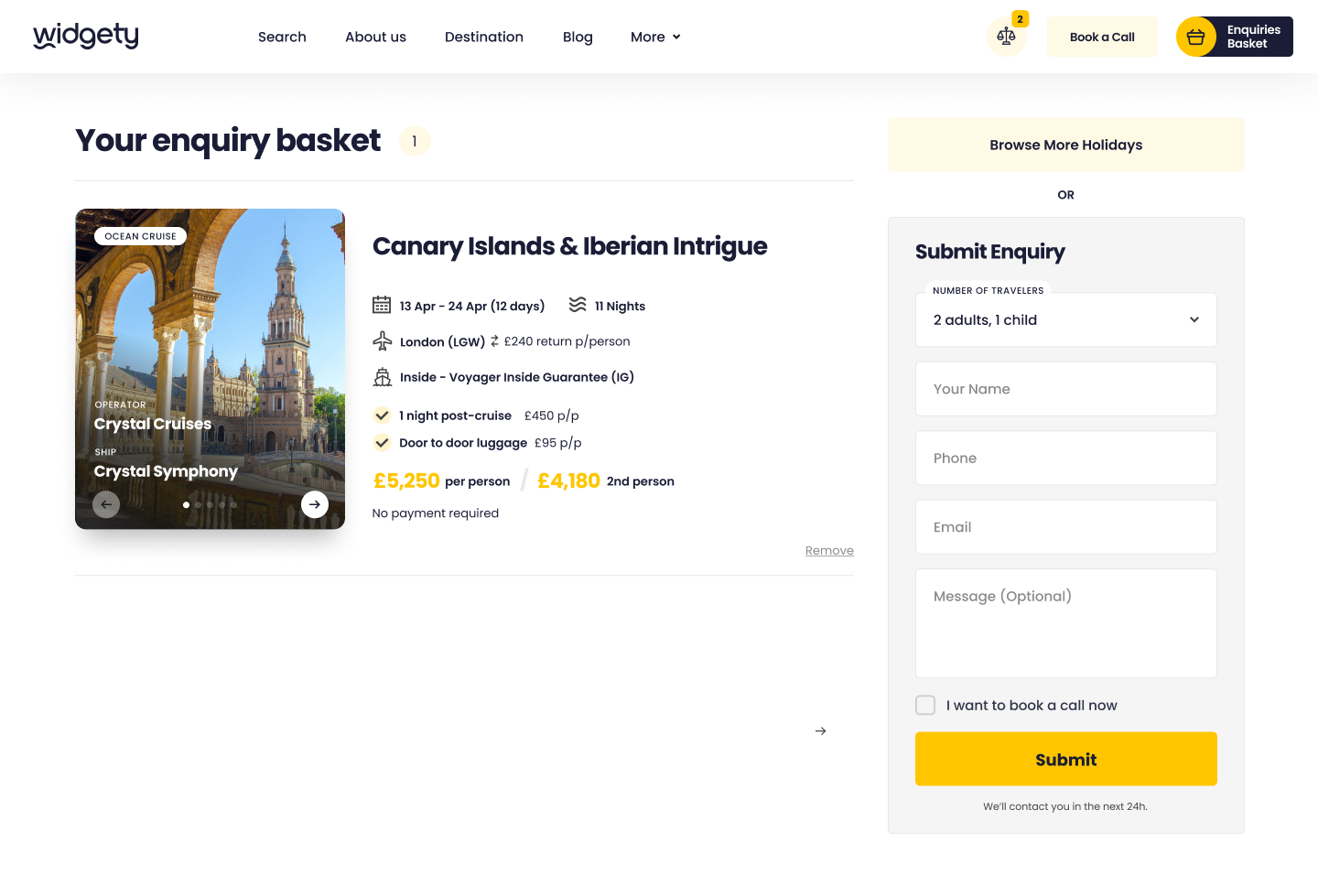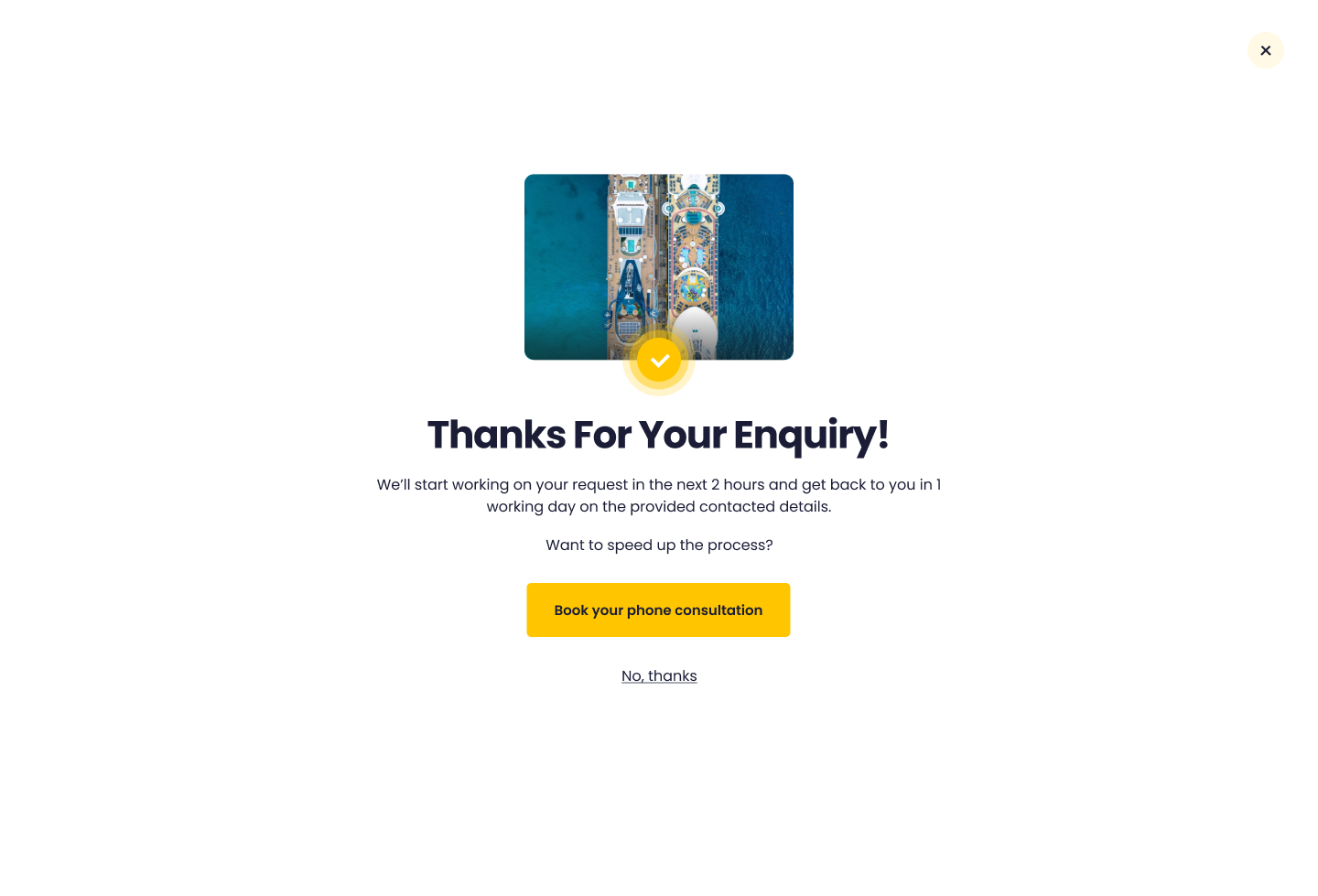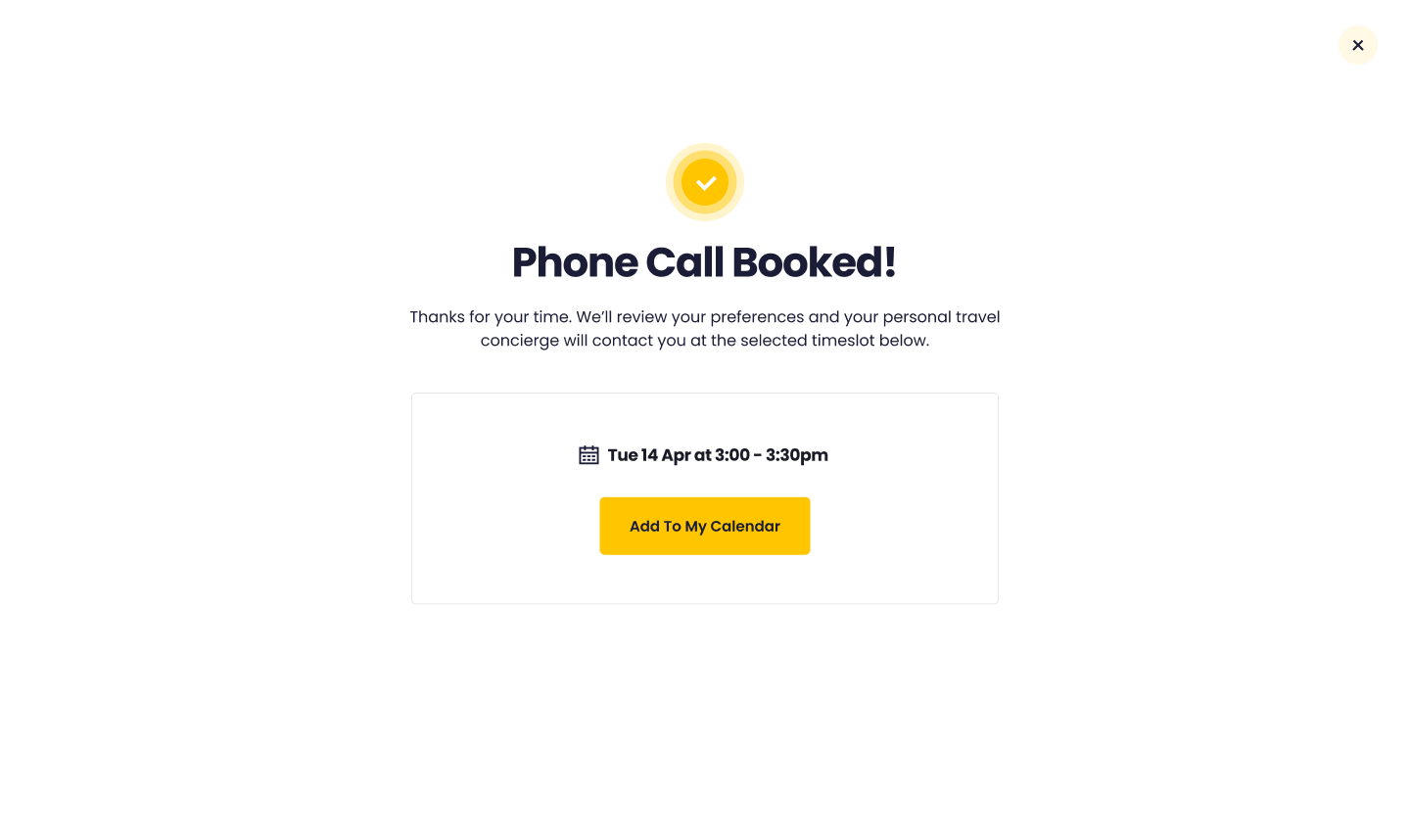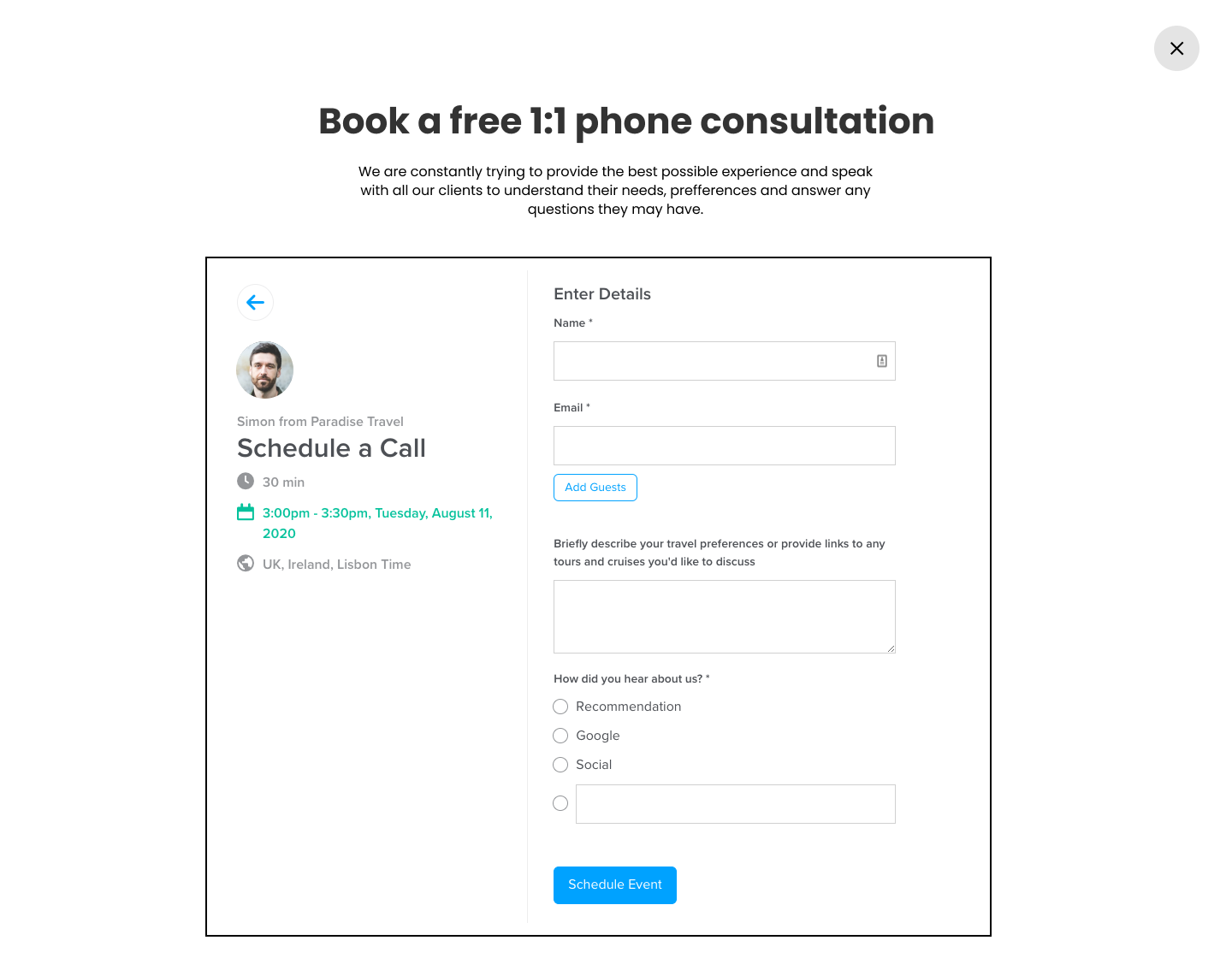 Most frequent questions and answers