A Whole New Way To Explore Travel
In Spring 2023, Widgety is launching a first-of-its-kind platform to bring together holidays, tours, cruises, operators, agents, resources, images, news and events in one place.
Coming Spring 2023, we're working on building an entirely new Widgety platform; a one stop shop to easily see and control the content that you own or is available to you. 
Tailored personally to your business and available to every member of your team, no matter where they work, you'll have a customised place to explore holidays, ships, news, events, photography and resources. From peak season offers to the latest Covid-19 policies – everything you need in one place.
Follow new operators, control your Widgets or build new ones, and choose to receive notifications on new itineraries, ship and holiday updates.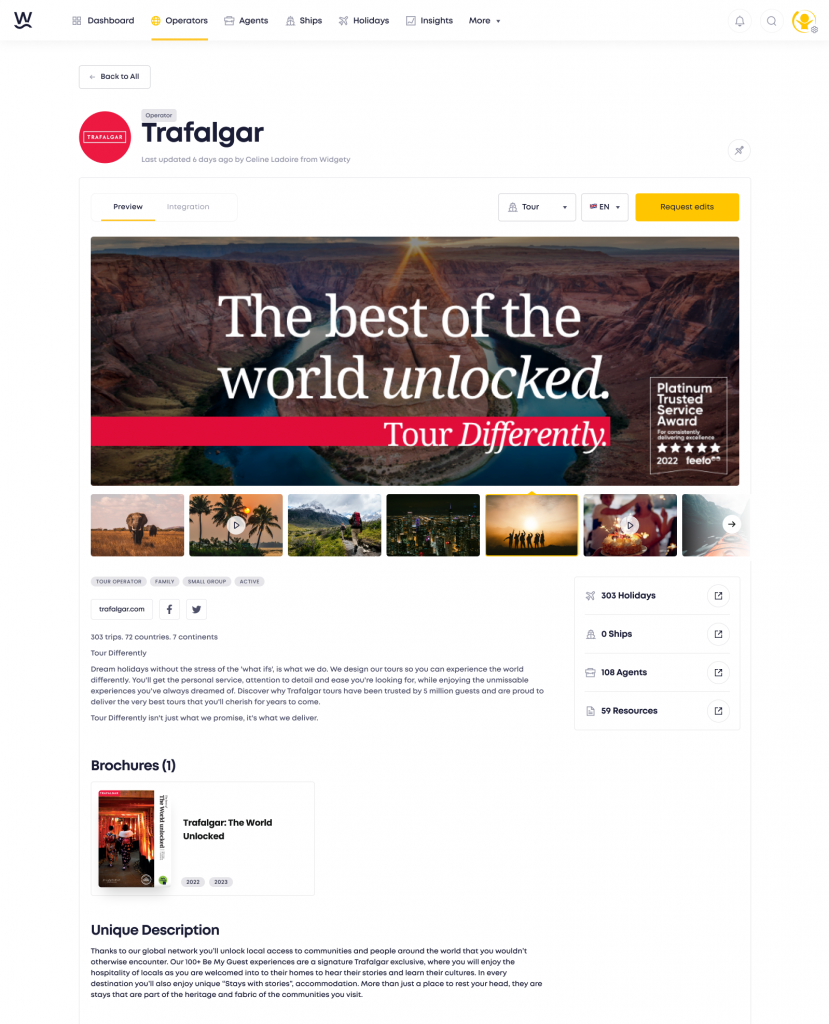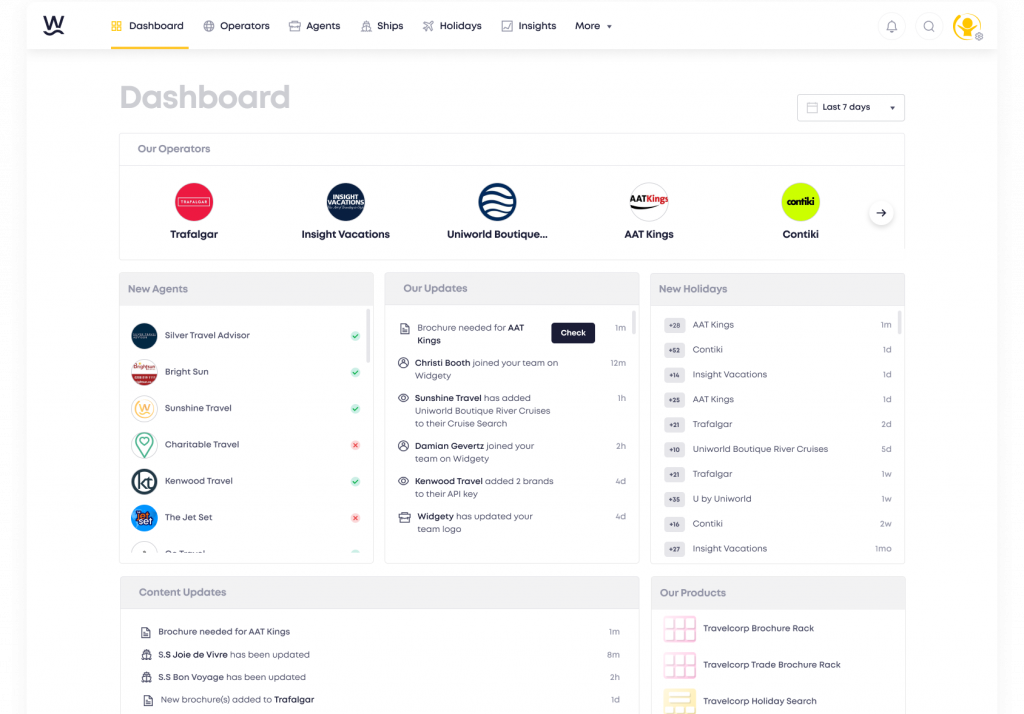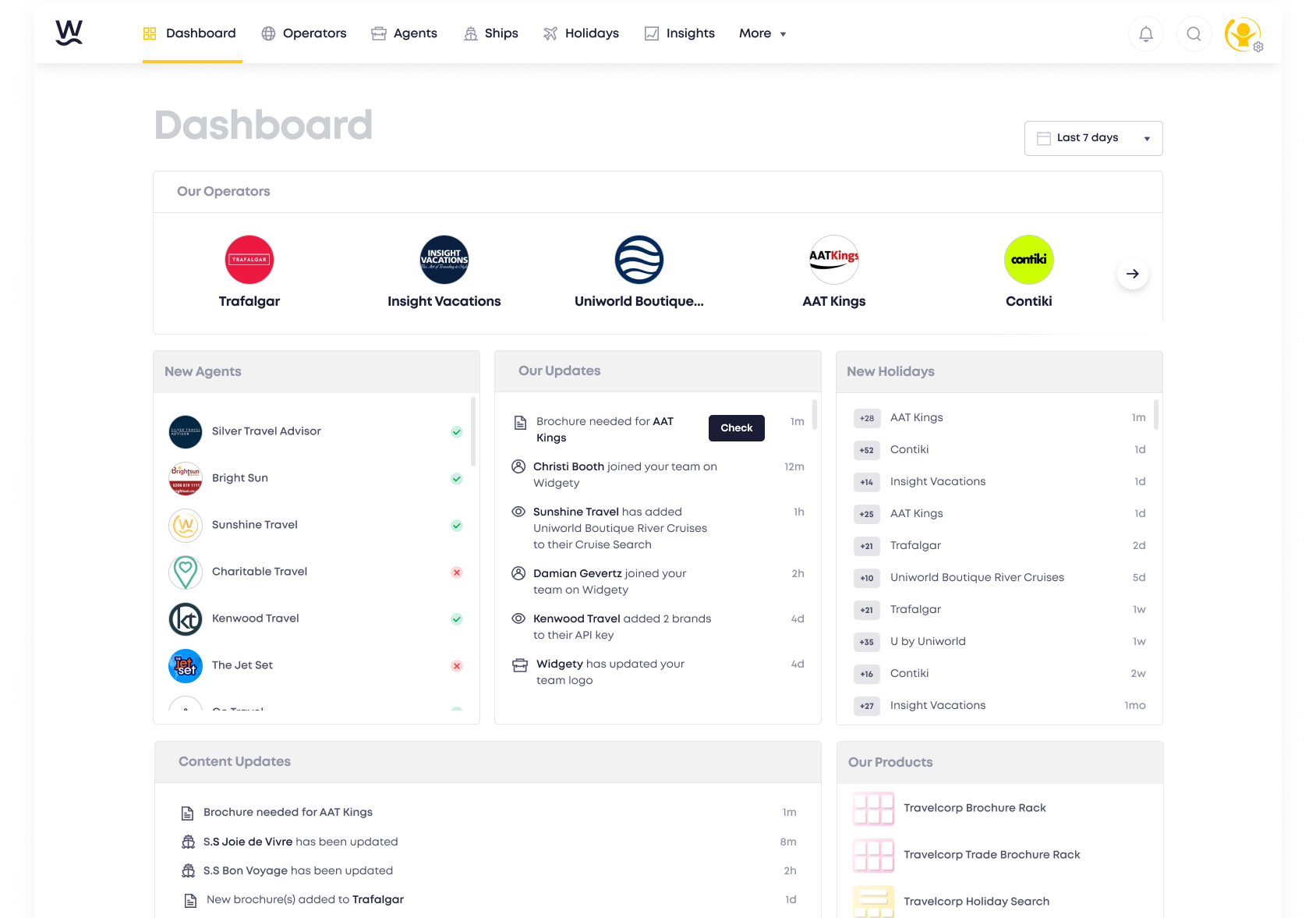 As a cruise line or tour operator, Widgety will allow you to input all of the information about your brand and holidays into a single place, which can then be accessed by the travel agents you work with.
You can add all types of content, plus videos and pdf resources, control where it goes and alert your partners to any changes. In the future we'll be adding in the ability to add in events and news items too.

For the travel agent, Widgety allows you to have a feature-rich web presence without the need to be an expert on every operator, or for expensive web development.
We'll be launching the platform for holiday operators late in 2022, with the travel agent platform expected to arrive in spring 2023.