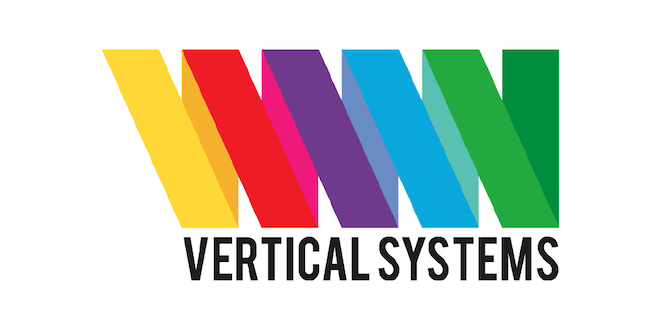 Vertical Systems is a leading technology supplier to the UK travel trade, with a rich history dating back to 1981. For over four decades, the company has been providing travel professionals with a suite of integrated products that includes back-office, CRM, search, and payment solutions.
By leveraging its extensive experience and cutting-edge technology, Vertical Systems empowers travel businesses to streamline their operations, enhance customer experience, and stay ahead of the competition.
Its commitment to innovation and customer satisfaction has helped it establish a reputation as a trusted partner for travel companies across the UK.
Vertical Systems has recently integrated the Widgety Cruise API into three of its key products – vCruise, vCrm, and vTarsc – to enable travel professionals to access comprehensive cruise data and streamline their booking processes.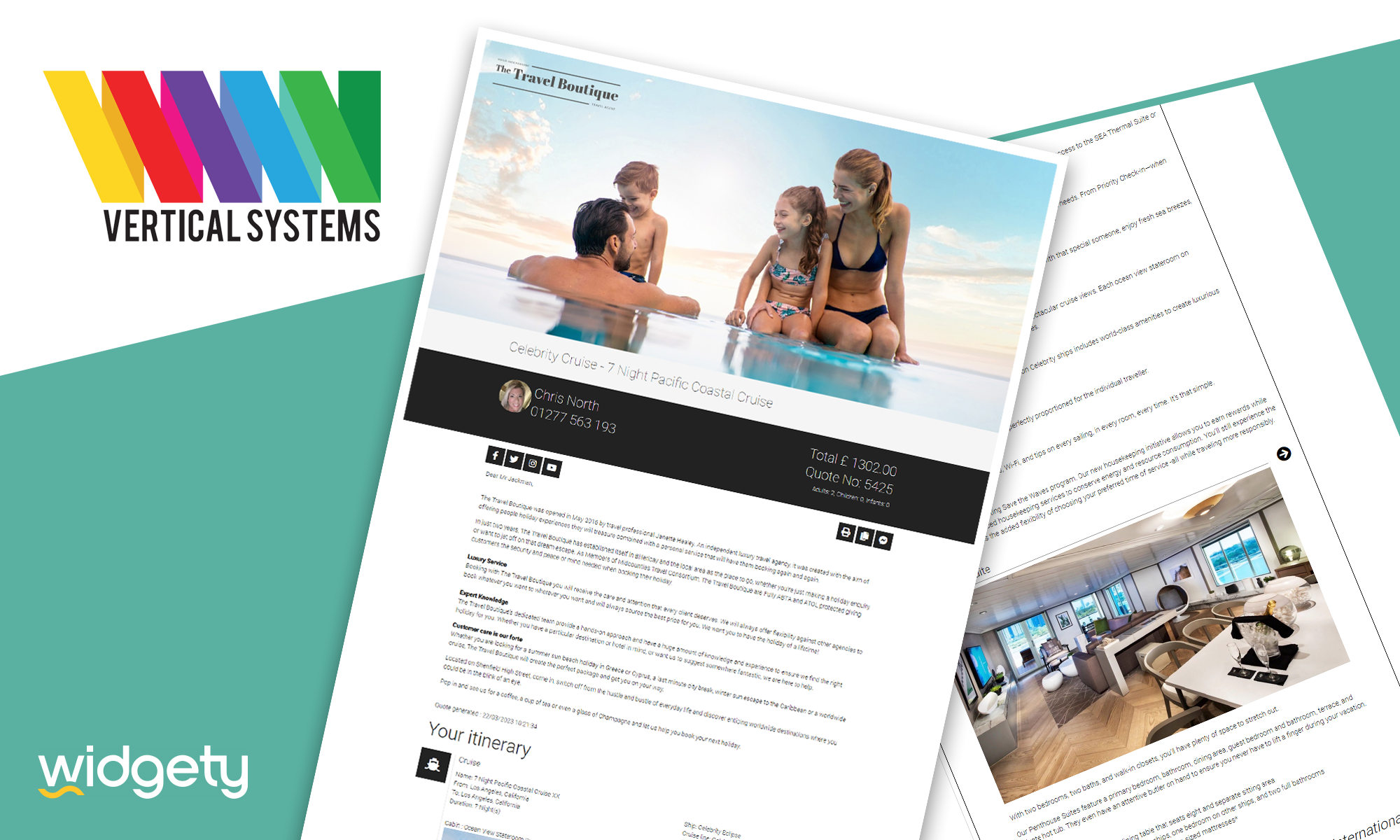 The vCruise module of Vertical Systems allows travel professionals to check cruise availability and pricing quickly and efficiently. With the integration of Widgety Cruise API, vCruise can now access Widgety's rich data on cruise itineraries, ship details, and destination information.
This integration enables travel professionals to provide their customers with accurate and up-to-date information on available cruises and make bookings more easily.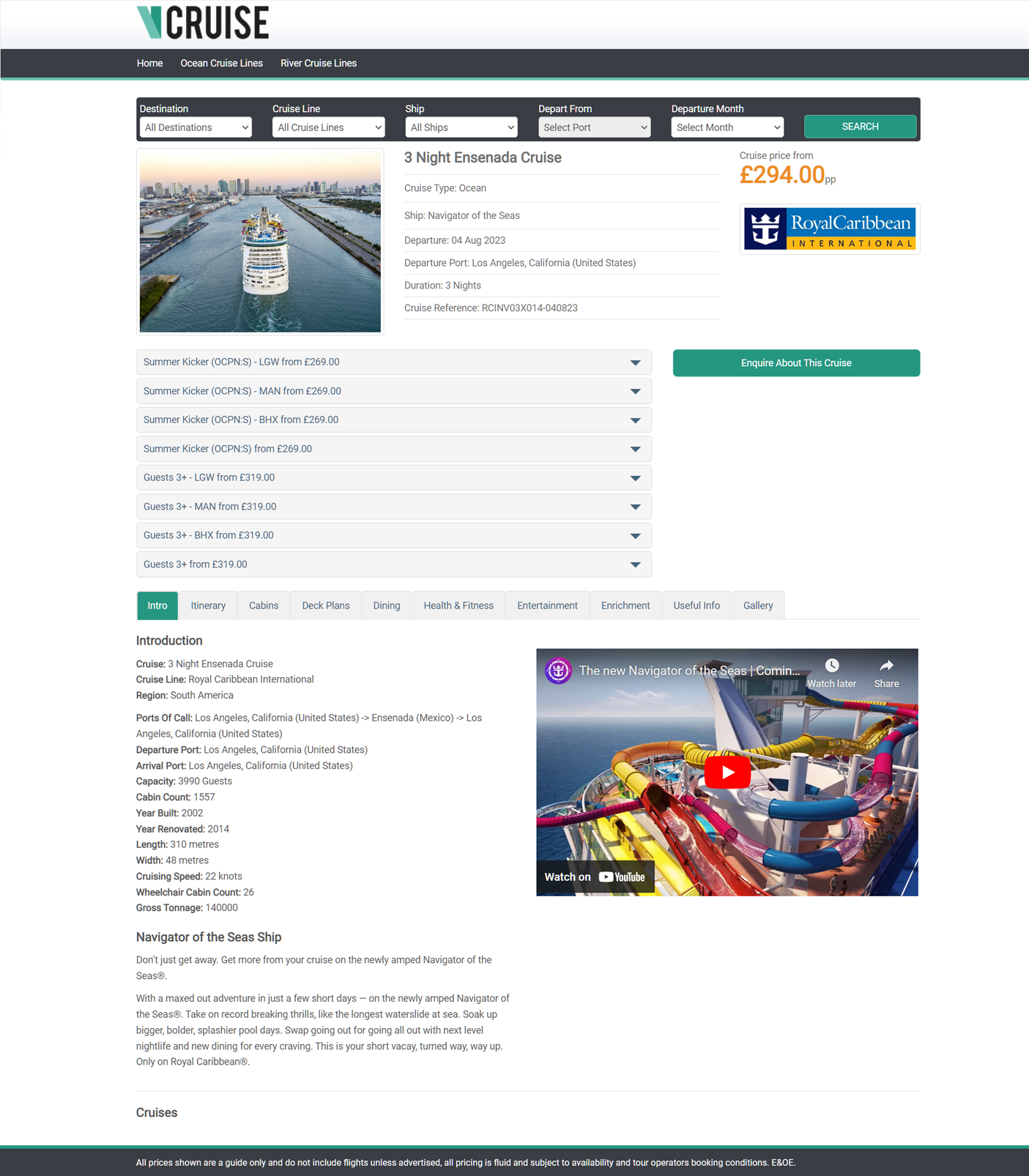 Furthermore, the integration of Widgety's cruise data into vCrm provides travel professionals with an array of benefits. Travel professionals can retrieve detailed cruise itineraries, ship information, and destination content from Widgety's database through vCrm, allowing them to provide their customers with more accurate and personalised quotes. 
The high-resolution imagery and video content available through Widgety also enhances the visual appeal of quotes, helping travel professionals to tempt customers to make that all important booking.

Finally, the integration of booking data into the back-office system through vTarsc ensures seamless processing of bookings. 
The complete cruise itineraries provided by Widgety enable travel professionals to streamline their booking processes, saving time and reducing the risk of errors. 
With the integration of the Widgety Cruise API into vCruise, vCrm, and vTarsc, Vertical Systems has enhanced its suite of products, enabling travel professionals to access more comprehensive and accurate information and streamline their operations.
Learn More
To learn more, you can get in touch with Vertical Systems via their website below.