Journeying Beyond: Celebrity Cruises
Last weekend our Head of Content, Louanne, was fortunate enough to be invited on the two night trade preview sailing on brand new ship Celebrity Beyond. 
The third Edge series ship in Celebrity's fleet, Beyond is a little bigger than her predecessors, with some new spaces and a few refinements here and there.
Here's our little review of the experience, which if you wasn't able to get on board we hope you find useful.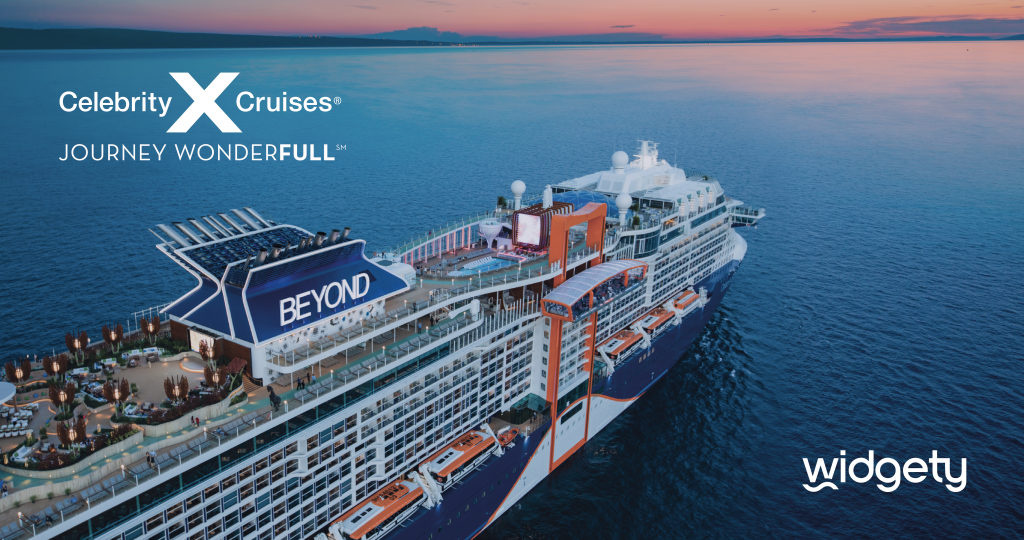 Let's start with the obvious positives; the ship is stunning. There's art and sculptures at every turn, and suites and staterooms designed by Kelly Hoppen CBE. Beyond has an extra deck and holds 12% more passengers than Edge, giving it slightly less space per person on board; however the design and fluidity of space doesn't make it feel crowded.
All the staterooms have nice touches; refillable toiletries, comfortable beds and great water pressure. There's a mix of plug sockets so you don't have to worry about forgetting an adapter (however the UK socket was still only at 110v which means it takes a bit longer to charge your phone). You can also control the stateroom lights and temperature from the Celebrity app. 
Every Celebrity cruise includes drinks, wi-fi and tips, although you can upgrade to a premium package if you wish. There are four main dining restaurants, plus the very popular Ocean View Cafe, included in the fare. 

Something that I really wanted to highlight about Celebrity Cruises is their effort to make the ships fully inclusive and accessible. This goes way beyond just having a grab bar or a wider doorframe; every space onboard is accessible and most doors are automatic. Celebrity say that there's a lift for one pool and one whirlpool per ship across the fleet, but I was so impressed that Beyond had lifts into both the main and solarium pools, plus lifts for whirlpools and even the infinity pools. Moreover, they weren't noisy or intrusive. 
Beyond is an autism-friendly ship, with a whole host of activities and assistance available for both children and adults. Braille is across the ship and an ASL interpreter is available on request. Camp at Sea happily caters for children with disabilities.
For dietary requirements, there were separate vegetarian menus at the main restaurants, and those that didn't have one were happy to make something special. Ocean View Cafe had a gluten free section, there were a range of alternative milks in the cafés and so much more. While these things might not matter to the majority, making the ship as accessible as possible can make a huge difference to people. 
Captain Kate McCue, the first female American captain of a mega ship, is at the helm with a crew that includes over 60 nationalities (and her pet sphynx cat, Bug!). Even Celebrity's branding now is moving to show passengers from every walk of life.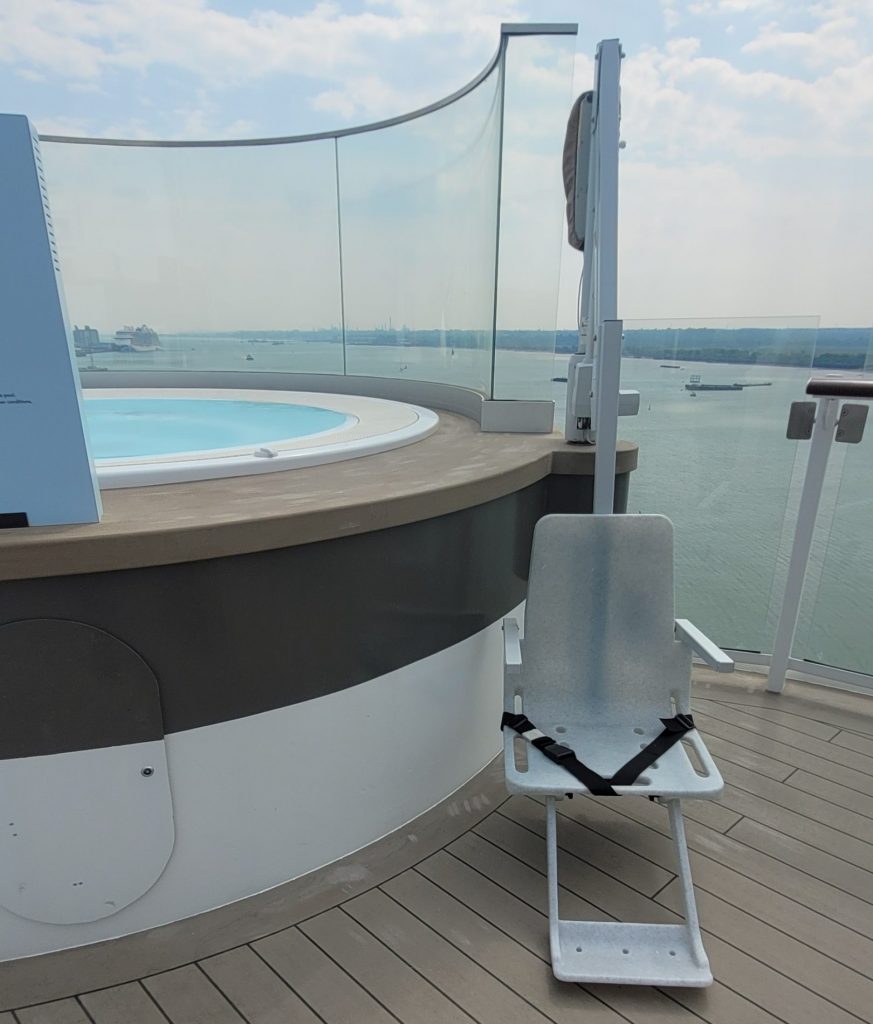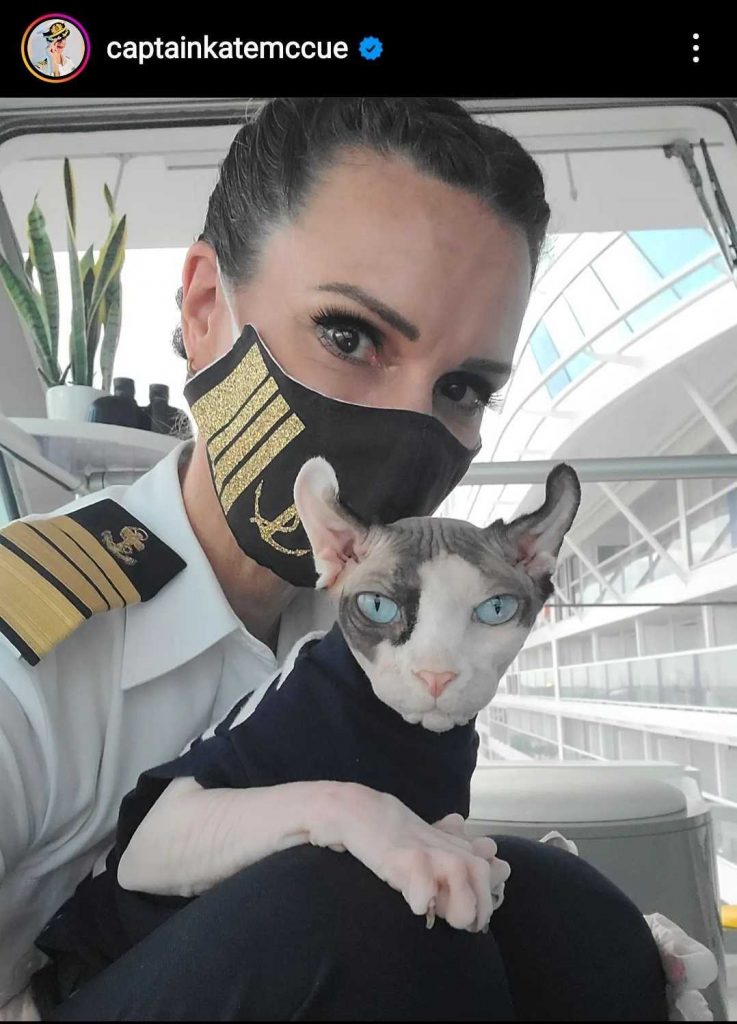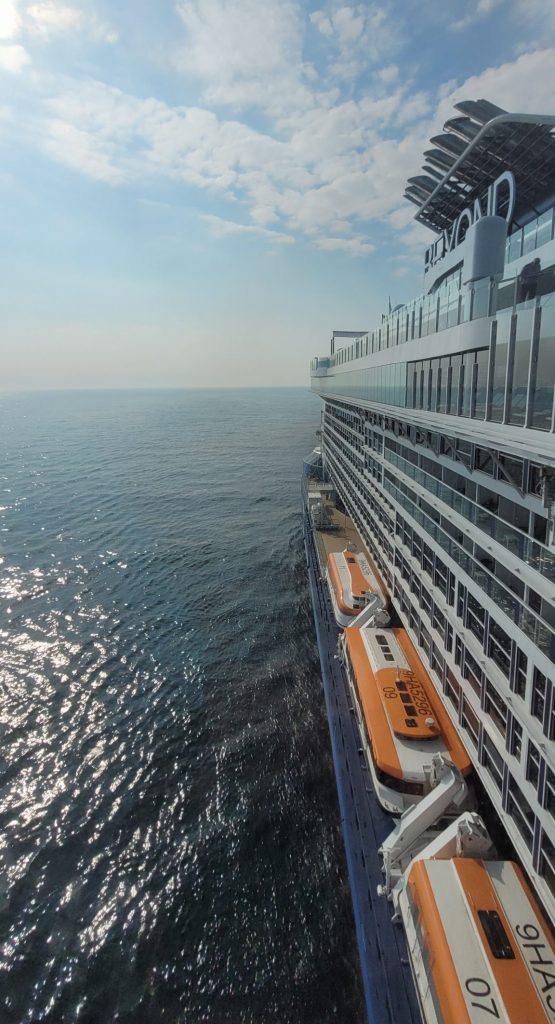 We were surprised that a lot of the people we spoke to weren't travel agents. There were also people from the media, newspapers and even recruitment companies. There were cameras everywhere we turned, I think really highlighting just how excited the industry is about this new ship.
In the Conversation with Celebrity media briefing we heard that Celebrity would consider having an Edge-series ship homeport in the UK in the future. Given the rousing cheer that emitted from the crowd, I'd say that this would be a popular choice. 
The entertainment on board was first class, we didn't have enough time to see everything we'd wanted to as there was just so much on. 
Wellness is a big feature, and Beyond really pushes the boat out in terms of what's available: we're not just talking about a massage and a sauna, but passengers can have acupuncture, botox and cellulite-reduction procedures on board. All by a skilled team of licensed doctors and therapists. 
Things we didn't love so much? The app was a little patchy, and during the self-guided suite and stateroom tour it had the wrong number of Edge Villa that was open – meaning we walked straight into someone's suite while he was on the phone (in my defence, he had left the door open. We can't have been the only ones either!) but I think we can put that down to a simple typo.
You can see more information about Celebrity Beyond on our Ship iFrame at the bottom of this page.
Thanks to everyone that said hello during the trip, and of course to Celebrity for the invite. Here are some of the photos we took from the weekend on board: