Operator in Focus: Viva Cruises
VIVA Cruises are the latest operator to join Widgety, with cruises and ship content available now. Although relatively new to the UK cruise market, VIVA are part of the Scylla group with over 50 years in river cruising.
They have eight ships in the fleet right now, and one more is being built which is due to launch in April 2023. VIVA Cruises sail on Europe's rivers, with a focus on their all-inclusive, super-flexible approach to river cruising.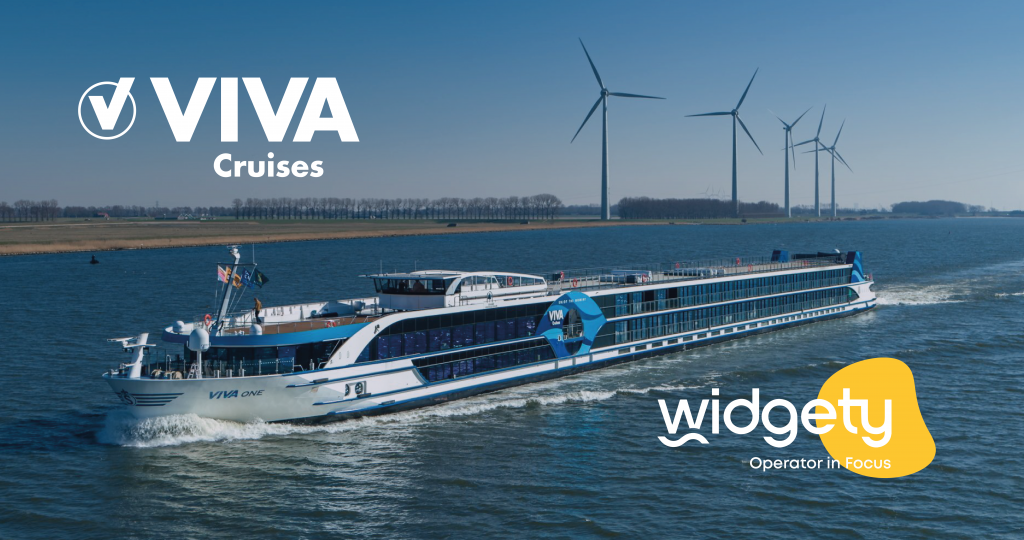 The ships are standard in size and layout, ranging from 88 – 176 passengers at maximum capacity. Two are brand new; VIVA ONE (currently in her inaugural season) and VIVA TWO (coming April 2023), others are ships that VIVA have acquired that now sail exclusively for them, and some are familiar favourites such as MS Swiss Diamond and MS Swiss Ruby. The fleet is a mix in origin but the older ones have had full refits to feel spacious and modern.
VIVA Cruises' motto is 'Enjoy the Moment', and the on board experience appears to reflect this well. There's no set dining times, and there's a wide range of excursions available to suit everyone at every destination.
The VIVA All-Inclusive package, which is included with every booking, takes care of on board Wifi, all gratuities, three meals a day, snacks and a generous range of soft and alcoholic drinks.
Once on board there's nothing to worry about – passengers can choose what to do as early in advance or as in the moment as they like.
Cava in the cabins as a welcome gift, mini bars stocked daily and a once-per-trip High Tea experience are fantastic little extras that other operators might not offer included in the base price.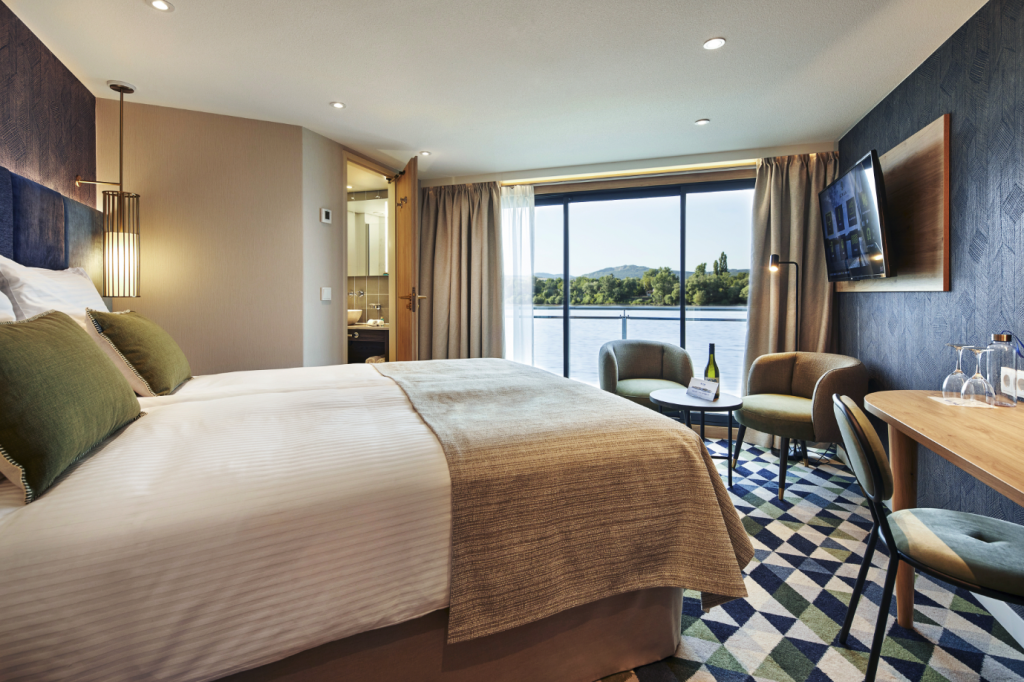 Although we've not seen the ships first-hand, it seems that VIVA Cruises could appeal to a slightly younger market than traditional river cruising, and the lead-in prices are very attractive considering what's included.
4 night sailings start at €495 / £450 per person, and 7 nights at €125/ £1,250. This includes;
– Full board; buffet breakfast, a la carte lunch and dinner
– All day soft drinks
– All day select alcoholic drinks
– One High Tea per trip
– Mini bar in cabin restocked daily
– Welcome Cava in cabin
– Rituals beauty products
– Wi-Fi and tips

– On board languages are German and English
– Rates don't change – what's in the brochure is the price year-round
– Every passenger is all inclusive
– Agent commission starts at 10%
– Net and group rates available
– Free conductor cabins for tour operators
– 2023 program is available now
VIVA Cruises are attending the following events this year if you want to speak to the team in-person: World Travel Market, IGLTA, Cruiseworld, IMEX America and next year's Ferienmesse Vienna, Fespo Zurich and ITB.
You can contact Patrick Ell, Head of Marketing & Digital for more information and to discuss partnerships at:
patrick.ell@viva-cruises.com
Phone: +49 211 274 032 53