Introducing smart linking
Our Cruise Search, like all embeddable iFrames or Widgets, sits within your website but doesn't interact with it; it exists independently from the rest of the page and pulls the information in from our system. Until now this has meant that once you've used it to make your search and found the cruises or ships that you're interested in, there's no way of saving it. To find the same information at a later time, you'd have to make exactly the same search from scratch.
We have listened to feedback from agents who wanted to use the detailed results from the Cruise Search, but struggled to communicate them to their customers.
Smart Linking is our solution for this; now, every search, cruise, ship, cabin type, itinerary and result can have its own direct link that you can share. Within your website, every click will change the URL in the search bar at the top of your browser, allowing a dedicated, unique URL for every result.
WHAT CAN IT BE USED FOR?
Whether a customer walks into store and wants you to email them with some ideas, or you're running a promotion on a last minute cruise and want to promote that on Facebook, you can use the new links to do so.
For customers using your website at home, they can do their search for a cruise, or find all the information about a ship they're going on, and bookmark the page to return the right content each time. They can share the link with their friends, family or anyone else.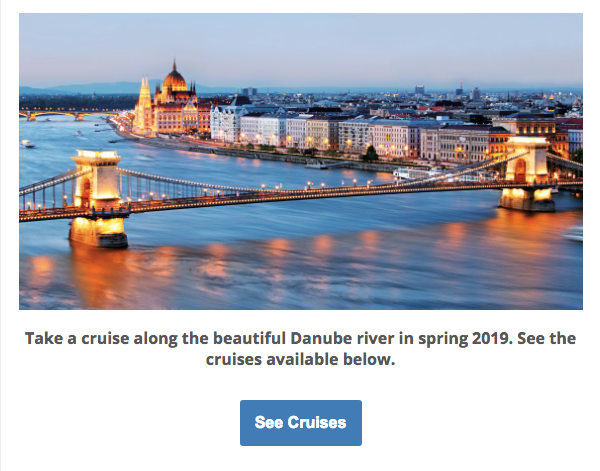 If you're sending out a newsletter and want to highlight a new ship, refit, river cruises on the Danube, Caribbean cruises from Miami, or anything else, you can use the Cruise Search and add the link so point people directly to the most up to date content available.
Or, if you've been thinking about integrating the Widgety API but don't have the technical resources or budget, a Smart Linking Cruise Search can provide a similar result with no technical ability required.
No IT knowledge is required, you simply search for what you're looking for, and when found, even down to the part of the ship you're looking at, can send that URL to your customer by email, on Facebook, text, Whatsapp or anything else that your company uses.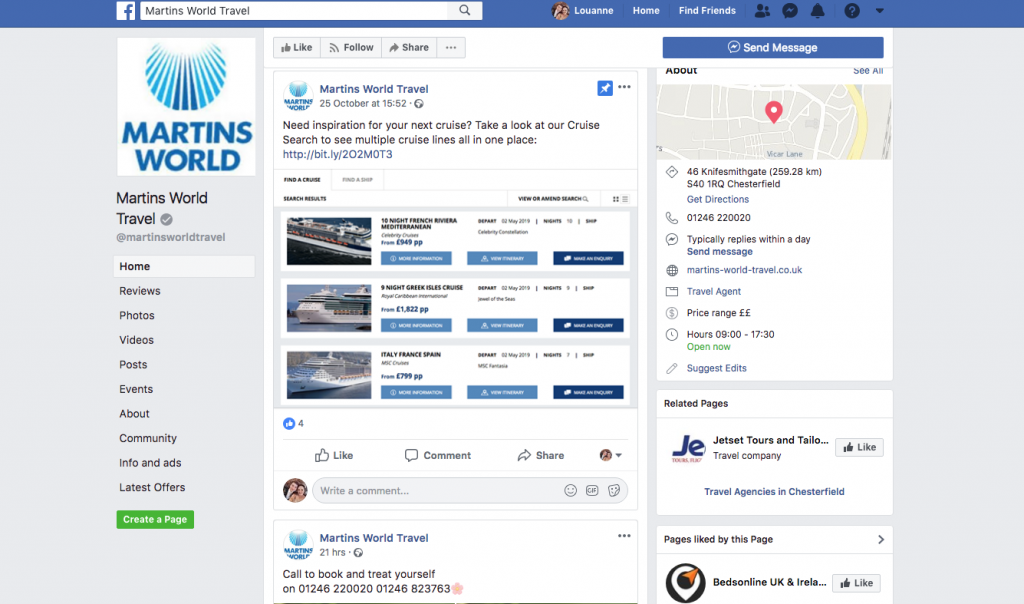 Smart Linking is available as an upgrade and isn't part of a standard Cruise Search package. Because of the way Facebook works, these Smart Links don't work on a Widget embedded in your Facebook page, but you can use the same Widget that has Smart Linking on your website but doesn't on your social media.
We recommend putting the Smart Links through a link shortener, such as Bit.ly before sharing them on social media.  
You can read our guide on How to Use Smart Linking, which has step-by-step instructions and some examples of how you could use it.
If you already have a Cruise Search, you''ll need to add a little bit to the code for the upgrade. If you don't have one yet we can give you a Smart Linking Cruise Search for your website, as a sales tool, on tablets for your on-the-road agents and for your Facebook page. Give us a call on 023 8042 8000, go to our website or email damian@widgety.co.uk to get started.