Experiencing The Olsen Way
Last week, on Friday 12th August 2022, I had my first experience of a Fred. Olsen ship. Myself and 29 others were invited for a tour and lunch onboard flagship Bolette (which is pronounced BolettA before you embarrass yourself like I did) while she was docked in Southampton.
It was a pleasure to get to experience the ethos of the brand first hand, which appears to be just as important as the cruises and the ships. Keep reading for some facts, some thoughts and some tips for selling their cruises that you might not know.
Carrying just 1,338 guests in 690 cabins, Bolette is smaller than many of the ocean giants that we see. On board you'll find six restaurants (two main dining, a buffet, poolside dining and two specialty restaurants), eight bars and lounges, a spa, theatre, gym, two pools and plenty of spaces to relax. Notably there's no casino, and no dedicated spaces on board for children. 
The cabins and suites are simple but stylish, with plenty of space and lots of included facilities (including tea and coffee making, which we get asked about a lot). Food was enjoyable with generous portions, and the staff went out of their way to make sure that dietary requirements were met without any warning. 
Although this is a review of the ship visit, I actually don't want to talk about the ship itself too much. What makes it stand out is the experience and the history of the cruise line.

The Fred. Olsen Cruise Line brand is an interesting one and is definitely a big USP – it's been family run for five generations, spanning almost 200 years. Fred. Olsen & Co has companies in a range of sectors from energy to consumer goods, but it all started with shipping and a love of the sea, and that has continued on until today. This is the basis of 'The Olsen Way', the set of principles that the cruise line lives by. 
Bolette gets her name from the wife of one of the original founding brothers, strengthening those historic ties. 
Some key takeaways from the branding and messages from the cruise line are about the focus on small ships and the 'joy of the journey'. What this means in reality is that the ships are able to sail into places that others can't – they dock next to the promenade in Bordeaux or sail all the way up the Guadalquivir river to Seville rather than have a lengthy transfer time from miles away. Braemar recently became the largest vessel to ever traverse the Corinth Canal. 
Itineraries don't repeat back to back, allowing passengers to do multiple cruises in one go. We saw quite a lot of passengers on board that were doing this and it's certainly a good way to both experience multiple destinations, but also to sell multiple cruises.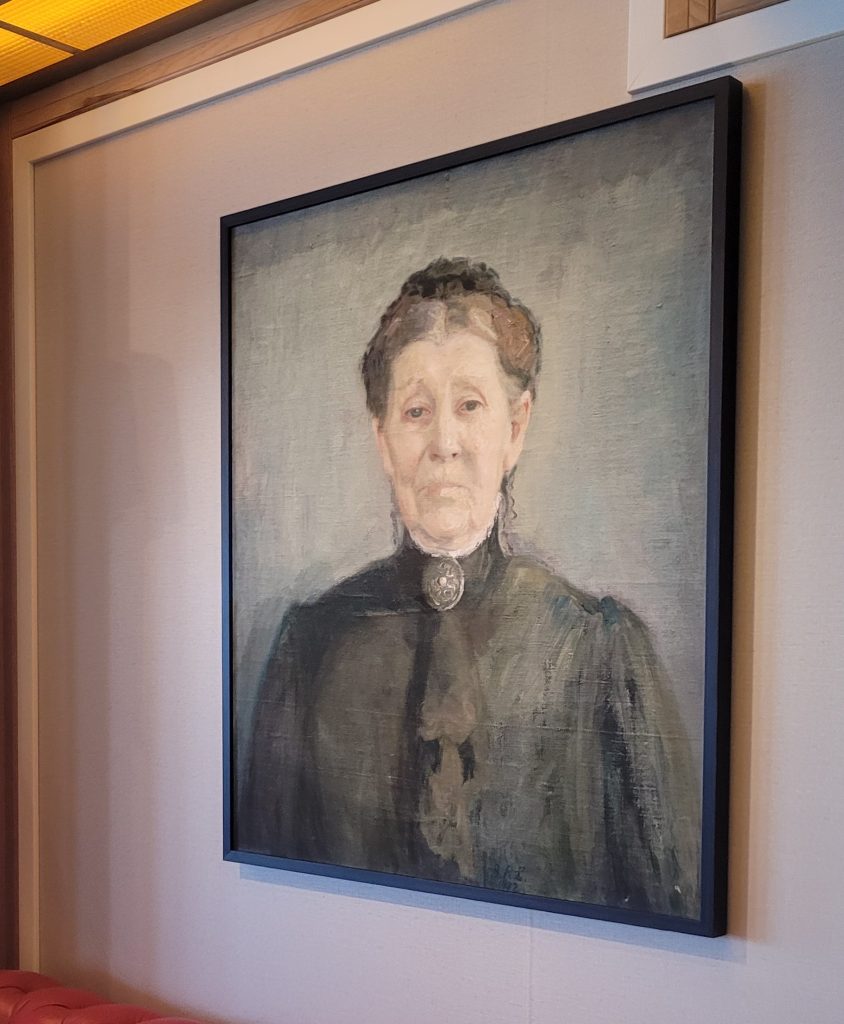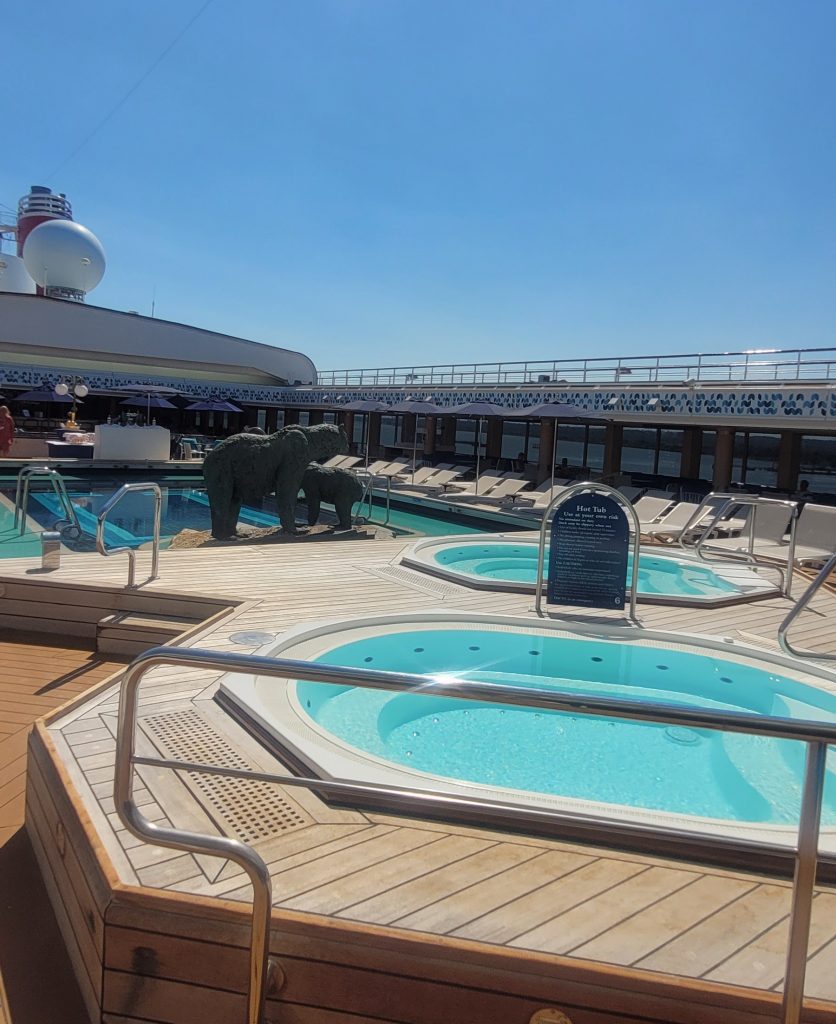 Fred. Olsen Cruise Line's target market is the over 50s, although in reality the majority of passengers sit around the 60 – 65 mark. Speaking to some travel agents, it seems to be widely perceived as cruises for the over 70s, however the design of the ship certainly didn't reflect that. It might not have the adrenaline rushes of a big climbing wall or a rollercoaster but that's not to say that it can't appeal to a slightly younger market. 
It's estimated that 95% – 97% of the passengers are British, and the ships sail from 8 ports around the UK to a huge variety of destinations.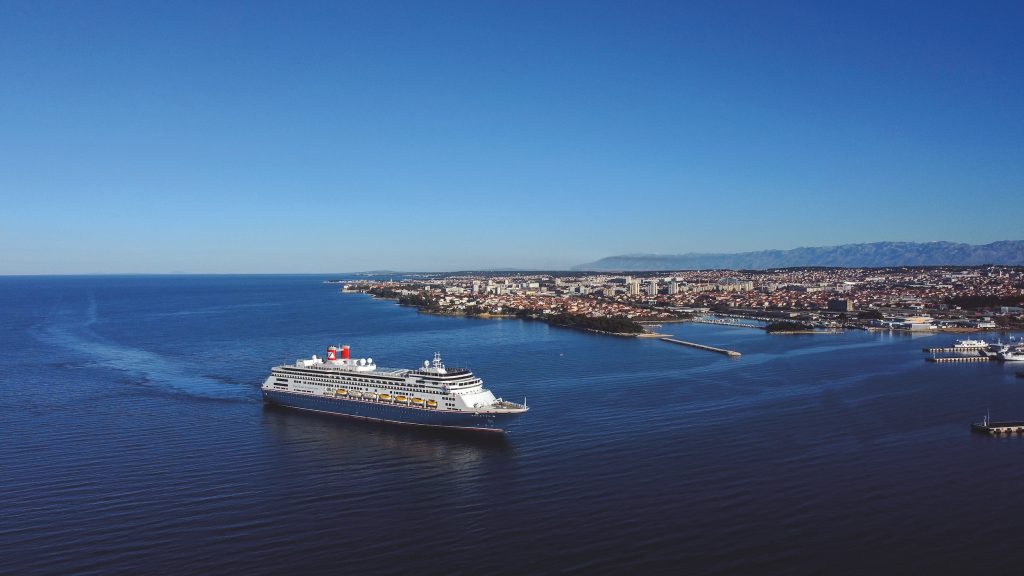 The Need to Know Information
It's important to mention that a Fred. Olsen cruise is incredibly good value. On a saver fare a 5 night cruise starts from as little as £399 per person, but it's the on board pricing that really makes a difference. 
For example, drinks packages are just £24.99 per person per day. If a drink of choice isn't included, premium drinks are discounted 50% with a package. Drinks prices are reasonable and there's no additional taxes, gratuities, hidden costs or the need to sign away your first born son with each round; the cost of the drink is all you pay. 
Speciality restaurants are infamous within the cruise industry for being expensive – on Fred. Olsen if you book before you sail it's £10pp, and if you book on board then it's £15pp. The two specialty restaurants on board, Colours and Tastes, and Vasco (Asian and Indian cuisine respectively) can be booked up to 10 weeks before sailing.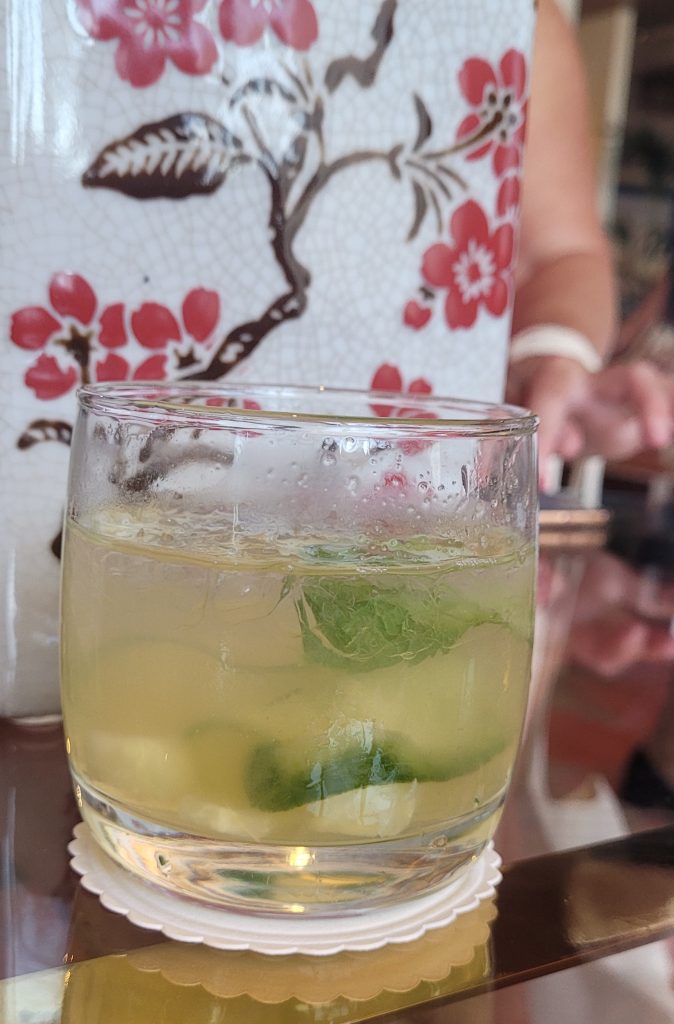 For solo passengers, there's often deals available but importantly the difference between a solo cabin and a twin is its grade designation. They're not smaller or in a worse place on the ship, meaning that solo passengers don't end up with a tiny cramped room; the cabin is identical in size and layout to its double occupancy equivalent. 
Similarly, the differences between the grades within the inside, outside and balcony cabins is very little. A Balcony Junior Suite might cost £500 per person less than a Balcony Suite – but the actual differences are a few square feet and the location on the ship. Balcony Junior Suites are at the front and back, and the Balcony Suites in the middle, all on the same deck. 
The three Interior cabin grades – G, H and I are identical in size and design, but are in different locations. G grade, the 'Superior Interior' cabins, will cost £150 more per person than a standard interior grade I. 
This means there's real opportunities to save a customer some money if they're not too fussed on location. 
The Daily Times – The in-cabin leaflet tells you the price of coffee and a pint locally wherever you are. It will also tell you how many steps/if it's an easy walk into town, plus the location of the rest of the fleet, as well as the daily happenings.

Tour groups are usually max 25 people. Fred. Olsen are keen to avoid 'mass market tours'.

Dining and drinks upgrades are really affordable.

Very cool destinations with minimal tender ports.

The photos of the ship don't do it justice – it was so much nicer in person!

Bookmark Cafe was an absolute treat and personally I'd be in there every day. 
The branding is very fresh and vibrant and younger than perhaps people would assume their demographic is. The ship definitely reflects the branding but I do wonder about how they are perceived within the industry. I don't think I'd be bored on this cruise, but would an agent ever recommend it to me personally?
There is a bit of a bathroom lottery at the moment – as Bolette was acquired by Fred. Olsen only recently, there are still upgrades being made to the bathrooms. This means that some cabins have stylish, modern bathrooms with power showers, chrome and glass, while others have dated bathrooms crying out for a refit. This will be resolved as they work through the ship but it is something to beware of right now.
So overall a well designed, spacious, happy ship from a company with a long history and proper family connections, and definitely not what I expected. The crew were all so smiley and it's the first time I've ever had a bridge tour which I really enjoyed.
What do you think? I'd love to hear from anyone who sells Fred. Olsen cruises or has been on one before – who would you recommend it to?
Thanks so much to Michelle and the team for the invite, and for letting me bombard you with questions!
You can see all the content that Widgety has for Bolette on the Ship iFrame at the bottom of this page.