Talking to Uniworld in Bordeaux
chris townson - Managing director
Recently our director Damian was fortunate enough to be invited on a Uniworld river cruise on the S.S Bon Voyage (much to the envy of the rest of the team), sailing from Bordeaux and down the Dordogne. While on board, Damian interviewed Uniworld Managing Director Chris Townson about the luxury cruise line, what they have planned for the future and how travel agents can get involved. 
While it's only been mentioned once or twice that he was on board, it's plain to see that the Uniworld product is unlike any other river cruise line currently available. Here's what Chris had to say. 
Damian
Thanks Chris for your time, and of course for inviting me. 


Chris
No problem


Damian
The Uniworld brand, visually, seems to be completely different from all the other river lines in terms of decor and the way the ships are. What's the idea behind this? What was wrong with the ships before, and what's the current plan going forward?
Damian
The Uniworld brand, visually, seems to be completely different from all the other river lines in terms of decor and the way the ships are. What's the idea behind this? What was wrong with the ships before, and what's the current plan going forward?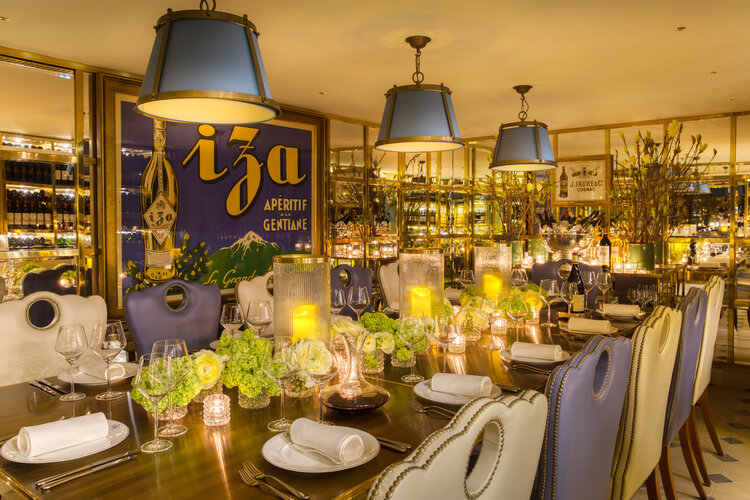 Chris
In terms of our marketing approach, we historically probably would have shown an exterior photo of a white ship, sailing down a river, just like every other operator. What we've changed with our ships is that each is designed specifically for the region they go to. The ship we're sitting on now, in the Brasserie on board the S.S Bon Voyage, is Bordeaux on a plate.
Everything on board is in keeping with the Bordeaux region of France as we sail through it. Similarly, If you're on the Danube on board the S.S Maria Theresa, then it feels like you're in Budapest. If you're on board S.S Joie de Vivre in Paris, it feels like a Parisian boutique hotel.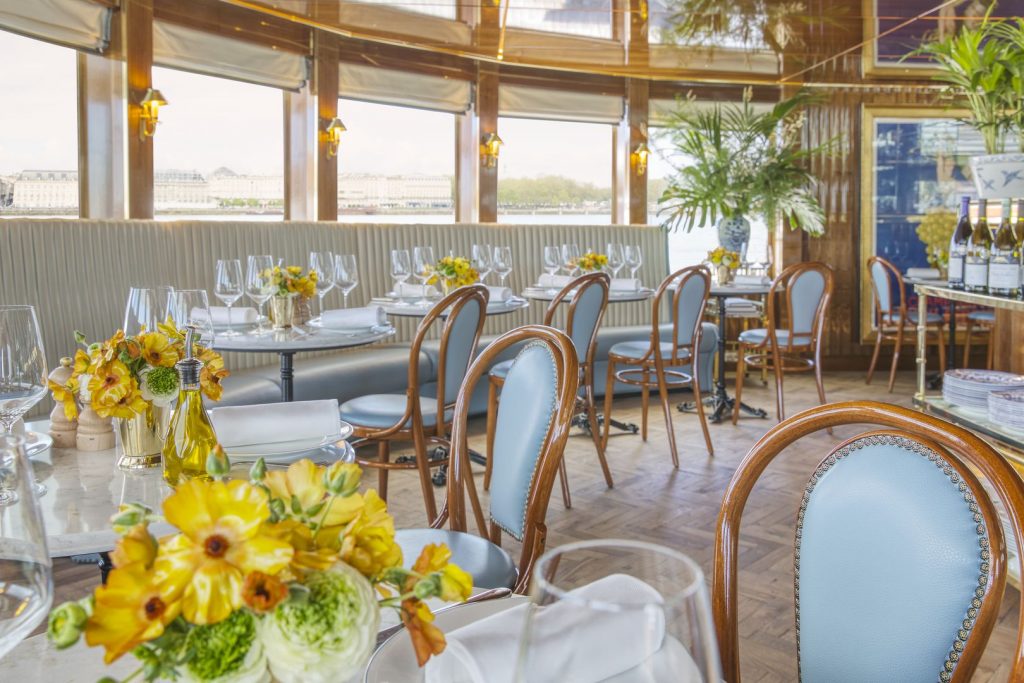 The idea behind each ship being designed for the river it sails down is that the passenger feels as if they're fully immersed in the region, not just moving through it. That is completely unique to us; there's no other river cruise line in the world that designs ships in this way.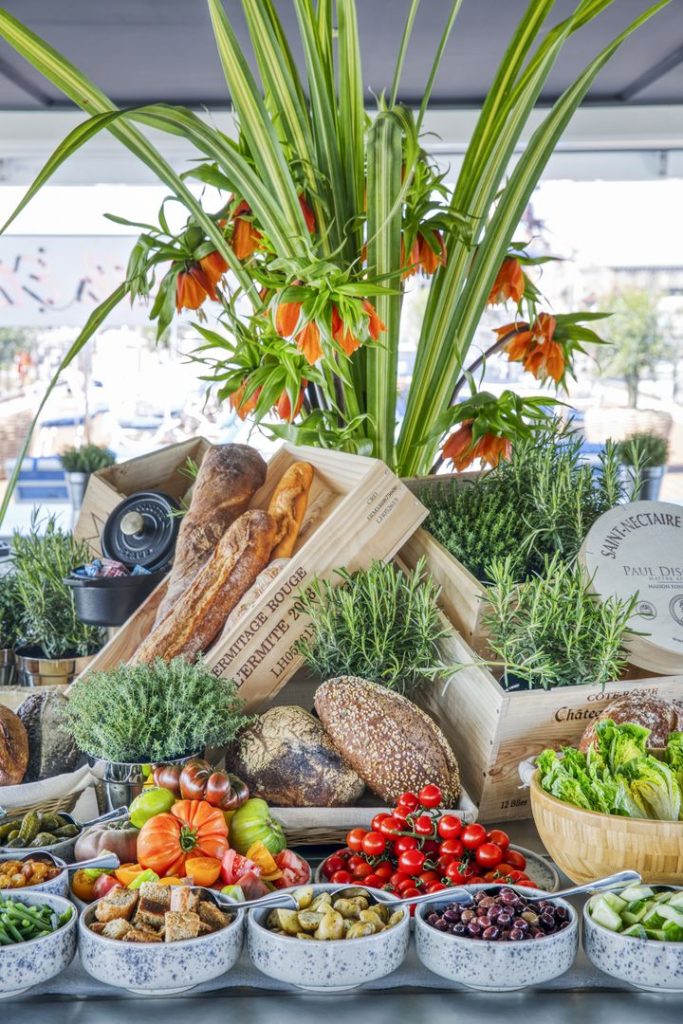 Damian
What about the itineraries? Everyone always says that a cruise is all about the itinerary, and you've got some really special exclusive extras. So for example we're on the Dordogne now, has the itinerary been re-looked at as much as the ship itself?
Chris
Very much so. This is the S.S Bon Voyage, which has been completely transformed from the ship it was before in terms of the actual design, look and feel, dining options, restaurants and public areas, that's what we've evolved the product to. 
It's not just the ship product, but the off-board products have been completely overhauled as well. For example where we were this morning, we've just done yoga in combination with a wine tasting class, which are two completely different experiences that have been fused together specifically for Uniworld. It's a completely new product, with very small groups – only 20 guests this morning.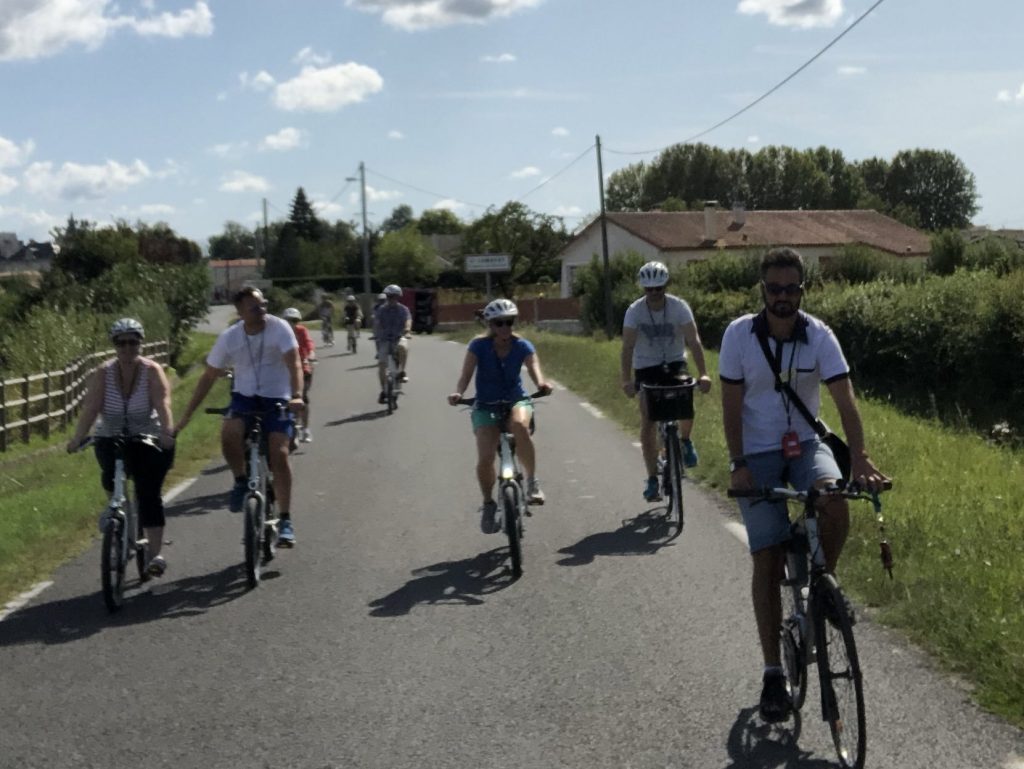 Damian
It didn't really feel like a cruise excursion really, it was more like a personal chat with the host and the people involved.
Chris
Yeah, it's run by a very small family business, with passion galore – not a follow-this-flag type excursion. 
Off-board experiences are so key to what we do. In Venice, we'll be somewhere like St Mark's Basilica of an evening time, and exclusively to Uniworld, we'll take the whole place over. If you go to St Mark's during the day, it will be completely full – it's a typical tourist haunt with massive queues, and often you can't see or do anything. 
Just imagine, when we take over for the evening and we walk through the doors. It's dark and quiet, and we start turning on the lights on by one, lighting up this amazing Basilica. Then we go behind the crypt, with expert guides who bring it to life even more. 
In a similar way to this morning, the expert guides are people who have a lot of knowledge. The off-board project is always evolving and developing, and it will continue to do so..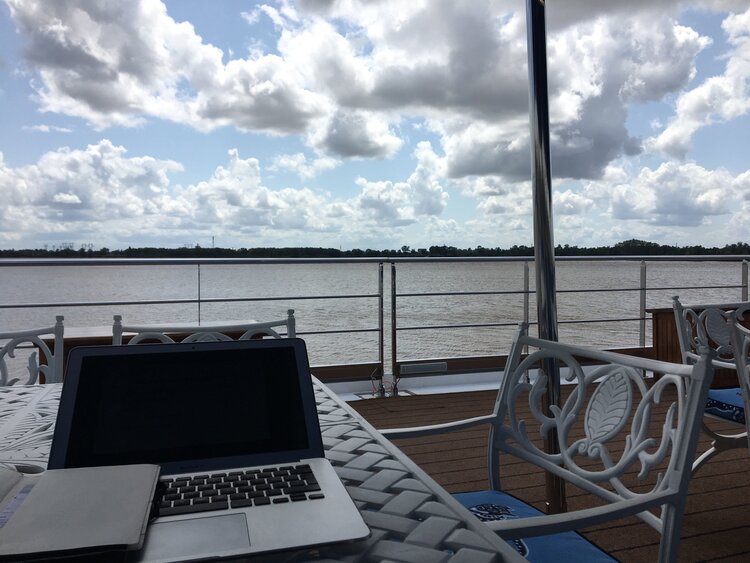 Damian
Do you have plans to launch lots of new ships or is it a slow and steady approach? 

Chris
In 2019 and 2020 we are launching 5 Super Ships, however we are not adding any capacity so, S.S Bon Voyage is a complete rebuild of River Royale, and then as we move forward we are replacing the Mekong ship, and in Egypt and on the Douro as well for next year.
When we add a ship, we're also taking a ship away. Our aim is actually not to grow capacity, which is at odds with the rest of the market – our whole plan is to have the very best ship on any river that we sail on. Super Ship development is the core focus for the business as we move forward.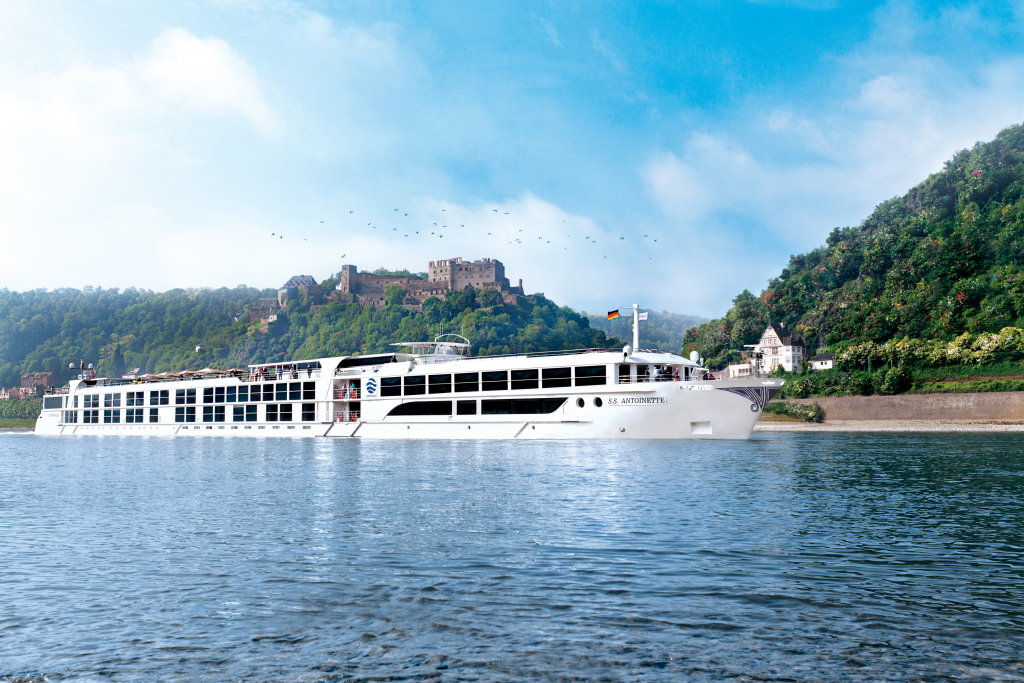 Damian
Coming back to travel agents, how many agents roughly do you work with in the UK, and are you looking to grow that number?
Chris
We have a core series of key partners who we work very closely with, and we have really developed relationships with those agents. We work closely with them so they can understand our product and see why we are different from the other products in the market. However we are growing our distribution in the UK as we become more and more well known One minute we can be dealing with a major cruise operator, next a very specialist, niche operator, and then through to a major miniple or multiple operator.

Damian
For a travel agent looking to get into selling Uniworld, what's the first step for them? 
Chris
The first step would be talking to one of our trade contacts, and we have sales managers all around the country.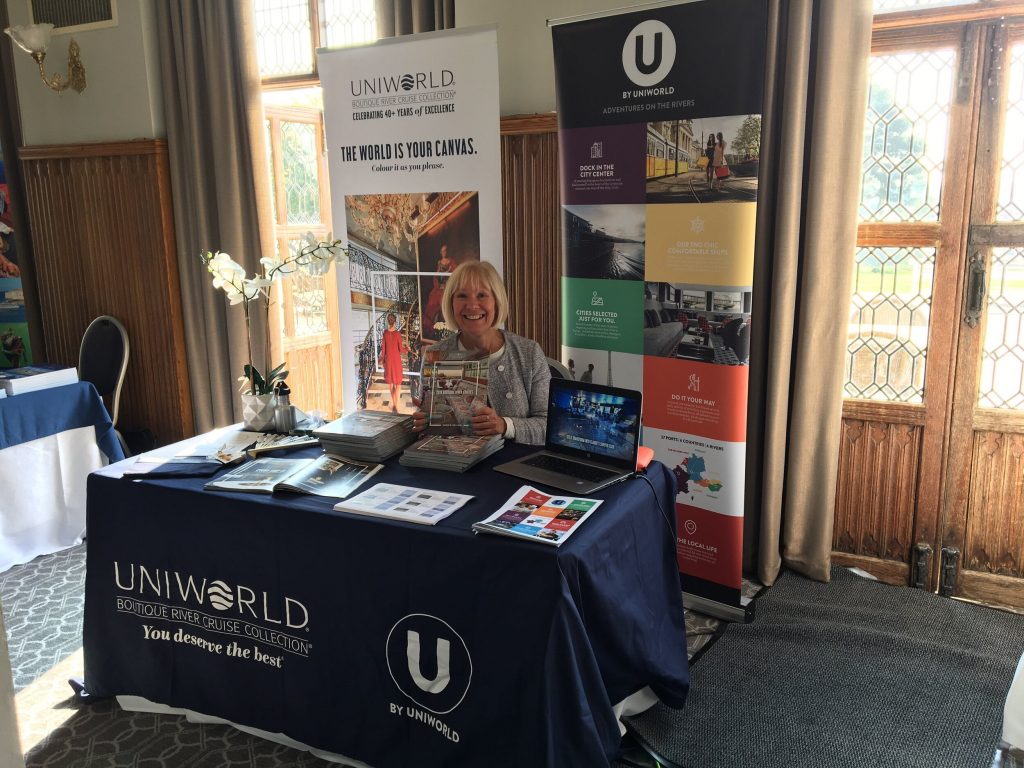 We're also at all the major events; we work very closely with CLIA, so we'll be at all the major CLIA events across the year. We will also be at all of the TipToe events as well.

We also have a series of our own roadshows and events, so we're very engaged in developing trade relations and very open to developing new partners. 
Damian
Is there quite a lot of online resources?

Chris
We have our Digizuite, which is our online image and video library, so all information is on there. We have also just launched a new interactive PDF, which is a dead simple tool to use where people can go in and download anything they need including our USPs, links through to Digizuite, see our latest campaigns and so on and so forth. We're trying to make it as simple as possible for partners to access information.
Damian
How much of your cruises are sold with pre or post additions in terms of with hotels, or as part of another holiday, particularly from the UK market?


Chris
From a UK perspective, it's predominantly the cruise element. We have two ranges really – our European range and our Exotics. 
The biggest sellers in Europe are really Lisbon in combination with a Douro cruise, and also the Danube from Nuremberg to Budapest, with a Prague extension. Those are the two most popular ones from the UK. 
In our Exotics cruises we'll do a Mekong cruise with Siem Reap or Saigon on the end of it. We have a complete China tour, and an India tour where we'll actually do five nights in the Golden Triangle, stopping at hotels combined with the cruise. So passengers are doing the very best tour of India that money can buy in combination with the very best cruise on the Ganges.
In the Exotics areas it's not just about the cruise, it's a lot more about land touring. People are travelling much further afield and so they want a more immersive experience than cruise only.


Damian
Do you try to get travel agents on board to experience the brand? It's a luxury brand that is quite heavily sold out, is it hard to get on board for a travel agent?


Chris
It is. We're on this cruise now and it's full. 


Damian
I know! I feel very privileged.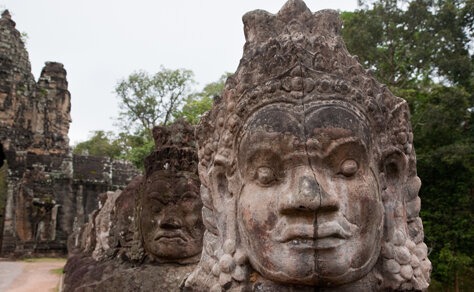 Chris
So this cruise is sold out this week, but we made the decision going back into last year to select certain cruise dates to hold out for our key partners. 
Unless we invest and continue to invest in the trade, and for them to actually sail on the ship, they might not see the service and understand what the differences are.
You can do a ship tour but actually sailing on us is the best way to understand that the service and food is a different level, and see the quality of the ship design. A ship tour just doesn't do it justice. 
My analogy for 5-star operators in the river cruise industry is with hotels. If you take the Dorchester in London, for example, and the Park Lane Hilton which is just down the road – they are both 5 star hotels and perceived as luxury products. But we all know there's a massive difference between them; the boutique design, better service, incredible food – is specific to the Dorchester. There's nothing wrong with the Park Lane HIlton, but it's another Hilton, and you could be in any Hilton hotel in the world. It's the same in river cruise.
Damian
Actually sitting here interviewing you, literally on board this ship – I didn't really get it until 24 hours in, when I started to relax.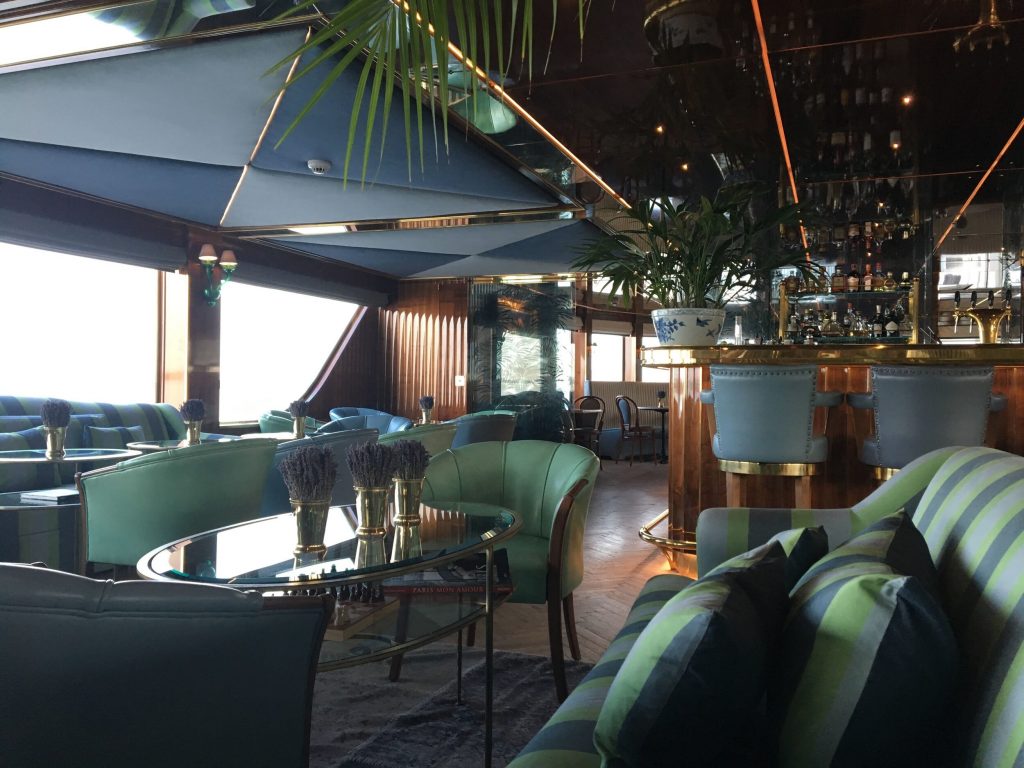 Damian
There's a really good chance that we'll crash out of Europe at the end of October. Is Brexit likely to affect you, in terms of the mix of passengers on board and exchange rates? Is it something that Uniworld is worried about? 

Chris
We offer an all-inclusive product,  so once you've actually paid for your package there is no increase in price. Really we're offering even better value as we move into 2020 as the Pound tanks against the Euro.
Damian
Exactly, and actually I haven't paid for anything on board yet. 
Chris
No, and you probably won't. I think the first thing is the fact that it is all inclusive and that everything is included in the price and we won't be playing around with anything. 
The second thing is that with Brexit looming, and really going back to last October time when things started to get worse – our bookings actually went up and up and up. I think that if people understand what value for money they're getting, then the higher end of the market is not affected in the same way as the mid level. If you're selling three or four star, you're affected directly by Brexit. 
Our customers, yes, are affected by Brexit but do have money and it's just showing them the reasons to book, and to educate again. That's down to educating the trade, if the trade understand that this is a totally top, all-inclusive product, then they'll sell us. 
Damian
That's great. Thank you very much!