Operator in Focus: Australis
Widgety are launching our new 'Operator in Focus' series this week with Australis. Every fortnight we aim to highlight one cruise line or tour operator, from the largest in the world to the unique ones you may not know even exist. We'll be telling you a bit about them, and how you can start selling their holidays. (Please note these are not paid advertisements, purely just an insight into the content we have available).
Give your customers something new to dream about.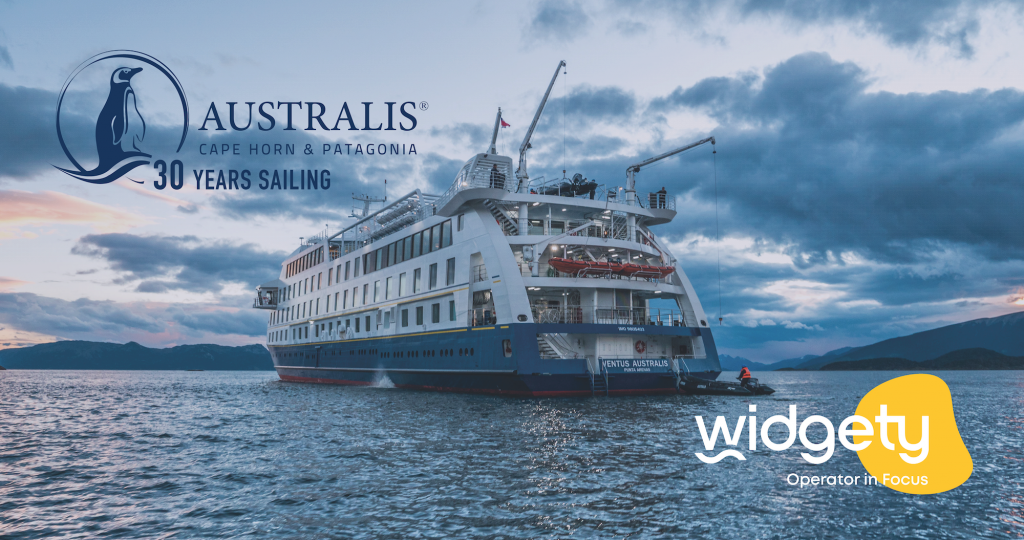 Australis are an expedition cruise company that have been sailing the Patagonian fjords since 1990.
They have two beautiful sister ships, Stella Australis (2010) and Ventus Australis (2018), each with a maximum capacity of 210 passengers. 4 night cruises between Punta Arenas and Ushuaia start from $1,695 per person on a double occupancy basis; making an Australis cruise ideal as part of a wider tour.
The cruise fare includes breakfast, lunch and dinner on board every day as well as access to the free bar. Daily shore excursions (with a warming hot chocolate or whiskey) and all onboard activities are included as well. 
Not included are visa, national park or port fees.
There's no internet, wi-fi or television on board, giving passengers a chance to get away from the screens and enjoy every moment of the experience.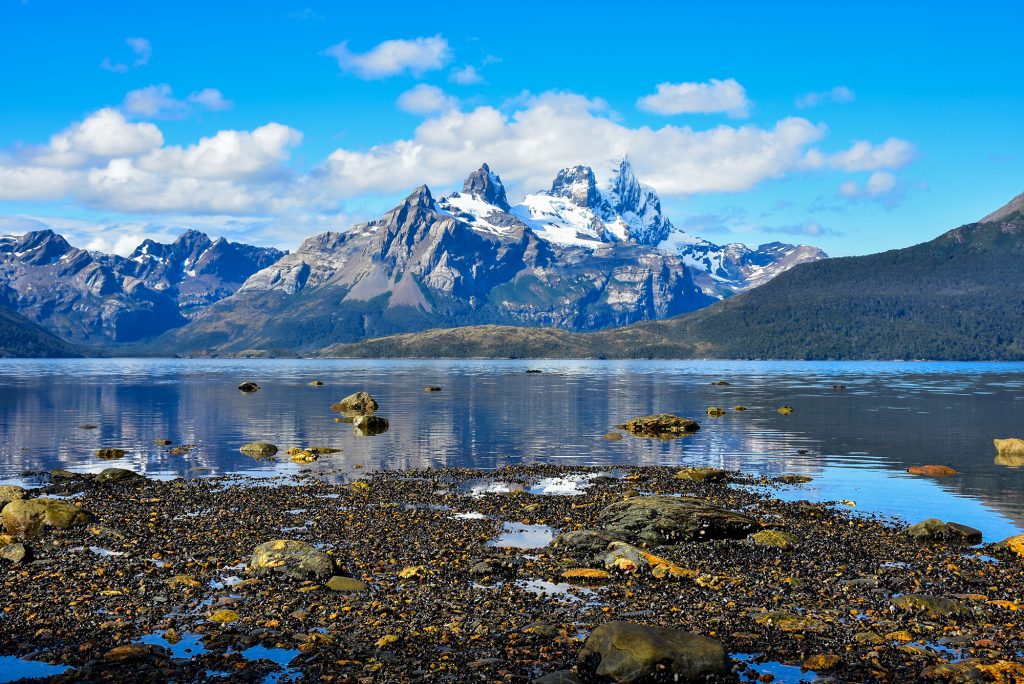 Australis cruise routes all encompass the hidden canals, fjords and environments of this evocative part of Patagonia; your on-land and offshore excursions – whether trekking towards giant glaciers, wandering forest trails or exploring the delights of the Penguin colony – will be in complete isolation.
The itineraries also include a stop at Cape Horn, the southernmost point in the Americas which is often nicknamed the 'End of the World'.
You can see more information about the Ventus Australis on our Ship iFrame below. 
If you'd like Australis added to your Cruise Search, Brochure Rack or Widgety API, please contact support@widgety.co.uk.
For cruise line sales support you can contact:
Frederic Guillemard, commercial director Europe
+34 93 497 0484